One of the major considerations with travelling in Japan is the inscrutable Japanese language.
A seemingly incomprehensible, often kaleidoscopic, barrage of cryptic symbols awaits the foreign traveller who doesn't speak or read the language.
But just how difficult is it to travel around Japan when you don't speak the lingo?

How to Travel in Japan Without Speaking Japanese
by Rob Dyer
Using public transport in Japan
When it comes to the capital Tokyo, the larger (and more popular with tourists) cities such as Osaka, Kyoto, and other big or popular tourist destinations, the non-Japanese speaker will probably fare just fine. Particularly if you are travelling on public transport
In the more familiar tourist locations, train station signs and announcements are in English as well as Japanese. Scrolling information screens on all shinkansen (bullet trains) and tannoy announcements are in English as well as Japanese.
​BONUS: ​​Language Hacking Checklist
​​Download ​my ​free printable guide to​ language hacking in Japan. Includes my 7 step​ guide to ​the best apps, tools, websites, phrasebooks, tours + more!

Travelling by shinkansen (bullet trains)
The Shinkansen bullet train is Japan's pride, being the first high-speed train in the world. It attracts travellers with its high levels of safety, speeds over 200 km per hour, and frequent departures - every 3-5 minutes.

Travelling by train and, specifically, on Japan's incredibly well-developed high-speed rail network of shinkansen is recommended. Particularly if you don't speak Japanese.
There are announcements and scrolling screens in English in every car telling you which station is up next. Making reservations is easy to do without Japanese (again everything is available in English).
Seat reservations
Most shinkansen have both reserved and non-reserved seats in separate cars. Bilingual signs indicate whether a shinkansen car has reserved or non-reserved seating. Seat reservations can be made from one month before the date of travel until just before departure time.
They can be made at ticket counters at all major JR stations (any shinkansen can be reserved from any JR ticket office).
Some ticket vending machines with bilingual menus (Japanese/English) allow travellers to make seat reservations on shinkansen trains. However, Japan Rail Pass holders cannot use vending machines to make seat reservations.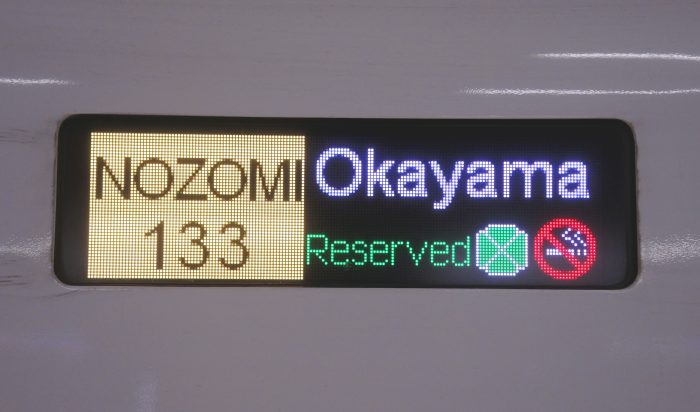 JR East has an English language website allowing regular ticket users and JR Pass holders to book tickets and make seat reservations for selected trains in Eastern Japan and Hokkaido.
Smart-EX is an app in English available to users in the United States, Australia, Singapore, Hong Kong and Malaysia for purchasing tickets for the Tokaido-Sanyo Shinkansen.
Japanese websites for online reservations are operated by the JR train companies, but typically require Japanese language skills. Google Translate can sometimes help though.
BUY my eBook: How To Travel in Japan Without Speaking Japanese
Buying shinkansen tickets
You can easily buy Shinkansen train tickets from Voyagin and travel safely and rapidly to your destination in Japan. Use this dedicated page to buy tickets, book packages with accommodation, day tours with shinkansen and more.
​Search and buy shinkansen tickets HERE.
​

Japan Rail Pass - unlimited rail travel in Japan
​The JR Pass is the ultimate way to travel Japan, with unlimited rides on the Shinkansen bullet train, all JR trains, buses, even the Miyajima ferry and the Tokyo Monorail!
​A few reasons why you should consider the JR Pass:
​​​Order your Japan Rail Pass HERE.
​The Japan Rail Pass is easily the best value way to get around Japan.
​

Using buses
Information in English on buses is more limited, but even if it is, if you're armed with a few key words and names of your destinations, chances are you won't go far wrong.
You board buses in Japan either in the middle or at the back, exiting at the front, next to the driver, paying when you get off.
Ticketing on buses and trams in Japan tends to work differently from the rest of public transport . But, from the non-Japanese speaker's perspective, it's pretty simple once you know the system.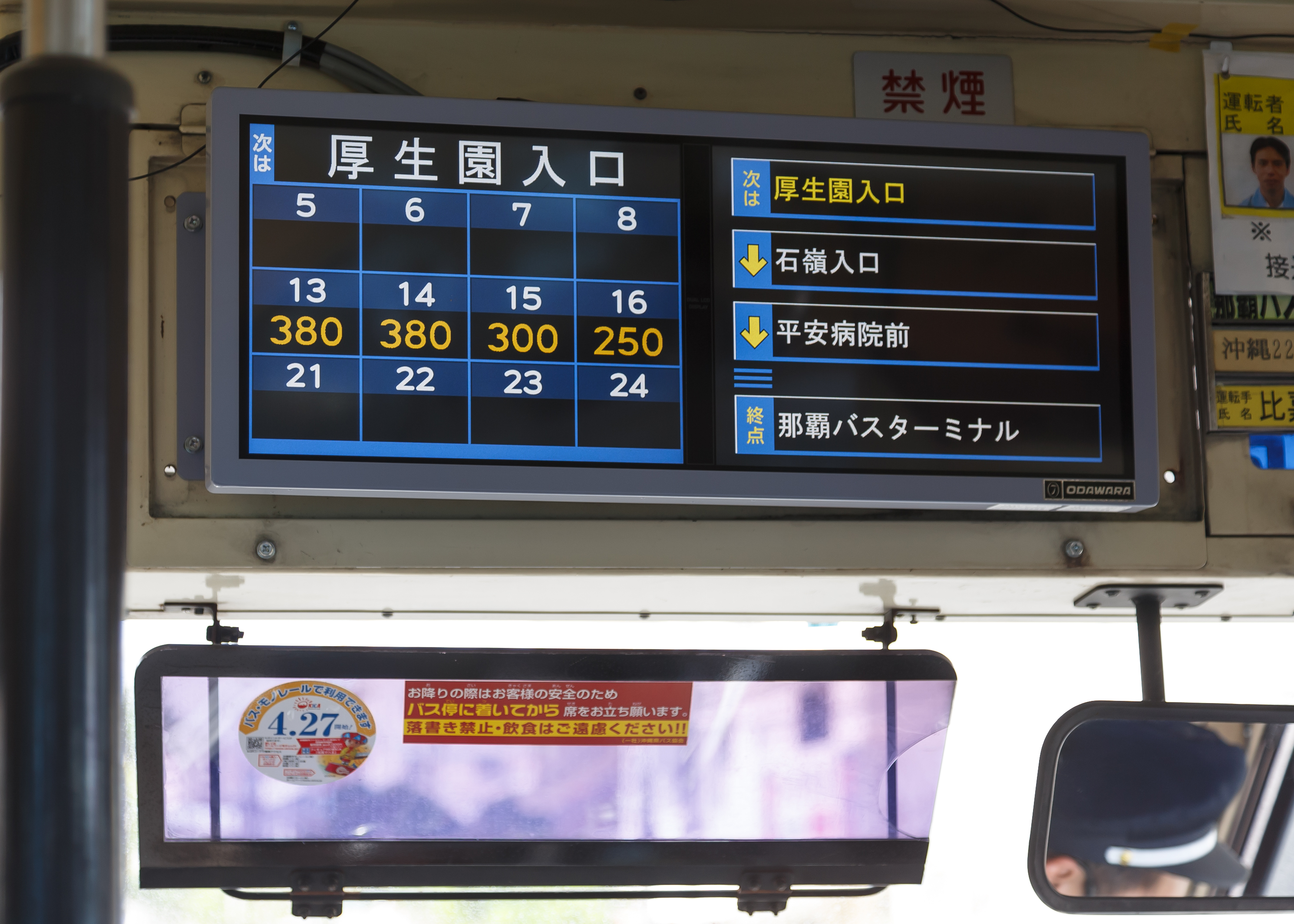 You either take a numbered ticket on entering the bus or tram from an on-board dispenser, or simply board if there is no dispenser. Ticket numbers correspond to stops. The same ticket number also appears on an illuminated board at the front of the bus, above and to the left of where the driver sits.
This display the current price you have to pay should you wish to get off the bus. The further you go, the more that price above your ticket number increases. If there is no ticket dispenser, it likely to mean that the fare is a fixed price.
The key thing with buses and trams is to either know the stop you need to get off at or to know what the cost of your journey is and get off the bus/tram when the indicator board at the front gets to your price. Chances are you won't need to say or ask anything!
10 Best Japan Tours and Trips 2019/2020
Note: coaches in Japan are often referred to as limousine buses. These you usually board at the front by the driver - having purchased your ticket in advance.
Taking taxis
If you are simply headed to a well-known local landmark, using a taxi should be straightforward enough. There will be a minimum charge already on the meter (clearly displayed just to the left of the driver) that will start to steadily increase once you get beyond the distance covered by the initial price.
However, taxis can also be the most challenging mode of transport to use if you need to get somewhere specific that isn't well-known locally – such as a small hotel, restaurant, private address, etc.
This is because drivers will usually not know exactly where your destination is, in part due to the surprisingly vague postal address system employed in Japan, and in part as they do not have to learn the street network in their area to qualify as a driver.
The easiest way to manage a taxi ride is to have your address written in Japanese and with some sort of map – ideally a print out from an official website of your destination, google maps or an equivalent.
Note: the rear doors of taxis open and close automatically, so you do not need to touch them to enter or exit the car.
Making the most of Japanese Tourist Information Offices
You should definitely make the most of tourist information offices. For the non-Japanese speaker these are your constant lifeline when travelling throughout Japan – especially when going off the beaten track.
The larger ones often have at least one member of staff who speaks English, and an extensive (if not entirely comprehensive) selection of translated literature. At the bare minimum they're likely to have maps of the local area, town/city centre and any significant tourist sights in English (and other major languages).
​BONUS: ​​Language Hacking Checklist
​​Download ​my ​free printable guide to​ language hacking in Japan. Includes my 7 step​ guide to ​the best apps, tools, websites, phrasebooks, tours + more!

Aside from the information published in English by the Japan National Tourism Organisation (JNTO), local offices will sometimes have information about local sights that you cannot get anywhere else. They may be black and white photocopies rather than their glossy, full colour and more detailed Japanese counterparts, but they'll do the job – and at least you can read them!
List of Japan Tours and Trips 2019/2020
The same goes for sights. More remote tourist sights, such as temples, shrines and castles may simply have the main points of interest covered in a couple of pages of typed up, translated notes. However, it's easy to book a guided tour with an English speaker for some of these sites.
Ask a policeman
Aside from their law-enforcement role, police in Japan also serve a community role. In cities especially, if you need directions then you can pop into a Koban (police box) and ask for directions, which they will gladly offer using probably using a map.
(Koban are easily identified as "Koban" will be written in Romaji and they always have a red light above the entrance.)
Pop your head around the door and try saying: "Sumimasen, michi o oshiete kudasai?" ("Excuse me, please can you tell me the way?")
The police officer probably won't speak English, but they will be used to Japanese people regularly asking for directions, and they will quickly pull out a local area street map, often pasted onto a large board for ease of reference.
Pre-plan key travel connections and book accommodation
Pre-planning key connections and booking accommodation in advance will make life a lot easier, allowing you to focus more on the experience, in the moment, instead of worrying about not knowing when your connecting train leaves and how you are going to explain what it is you need to do to a member of station staff who is kindly but speaks no English.
Major train stations in Japan can be very, very, very large. No, you think you know what a big train station looks like, but in Japan they can be MASSIVE! They sprawl underground, sometimes on multiple levels – making navigating your way around them even more challenging.
Some have grown and grown over the years, constantly being extended and added to. This can mean that they become labyrinths.
The best tip I can give you is to do what I do when your sense of direction fails you: get above ground as soon as possible so you can get your bearings on local landmarks. You can then either continue to your exit overground or try going back into the underworld and use your general sense of navigation to get you there.
I find the former works more often than the latter. ;-)
Most Popular Japan Tours and Trips 2019/2020
Travelling off-the-beaten-track
Inevitably, the further you travel off the well-trodden tourist routes the less support for other languages there will be.
Small tourist information offices may have a smattering of English literature but no English-speaking staff. Venture further still and many will have neither.
However, if there's one thing decades of travelling around Japan has taught me, it's not to underestimate what a smile, some strategic hand gestures and speaking English slowly and clearly, but with a Japanese accent, can achieve.
I'm not joking. I can vouch for this tactic from extensive experience!
Whilst you might like the idea of going off the beaten track, you might not be confident enought to do so yourself. That's where guided tours and activities with English speakers can help.
Top 10 Japan Tours and Trips 2019/2020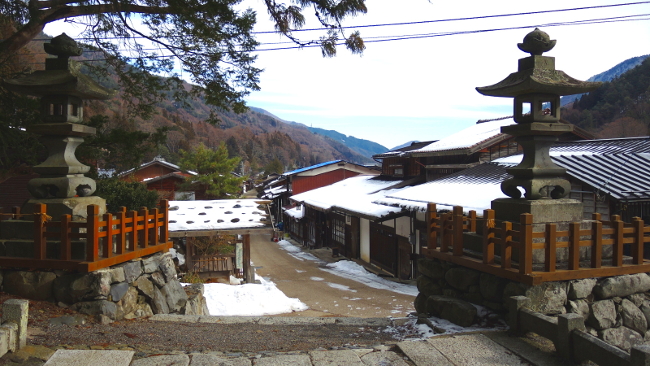 ​
Narai-juku the Nakasendo Way
Asking A Local For Assistance
One general tip that applies particularly in the countryside is never be afraid to ask people you see on the street for help – especially younger people – as they are more likely to have a smattering of English (you'd be surprised how far you can get with them only knowing "Yes", "No" and "OK"!).
Shop keepers are also worth a try. It's perfectly acceptable to pop into a store just to ask for directions. It will help if you have a local street map to hand (which you picked up from the local tourist office – didn't you? ;-)) If staff can help they will, and sometimes will walk you outside the store to give you your bearings before pointing you in the right direction.
Fellow Japanese travellers too will frequently come to your aid.
The Japanese may generally be reserved but they can also be extremely helpful if you do ask for help or assistance. Particularly off the beaten track. Just remember to keep your tone and gestures modest. Loud voices and excessive gesticulating can alarm and put off some people.
Using a Japanese phrasebook or app
If you want to make the effort to engage with the locals in their native tongue, take a trusty pocket language guide and/or you could try a phone app.
There are plenty of Japanese phrasebooks out there. The one you choose will largely depend on what you look for in a guide. Me? I still use my old Berlitz phrasebook and dictionary because it is small, well-organised and doesn't require charging or Wi-Fi.
Related: How to choose the best Japan travel guide book

Get the Lonely Planet Japanese Phrasebook
Lonely Planet's Japanese phrasebook and dictionary is also a best-seller. Lonely Planet is rated as the world's #1 phrasebook publisher.
Recently, I've been field testing translation apps, including Google Translate. But have to say, in spite of its slick interface, one of the best in the apps market, I've yet to be impressed.
None of the other apps I've tried have me converted either yet – and I'm a bit of a technology geek – so I'm more than keen on the idea. If you've found one that works well, is easy to use and doesn't rely on internet access I'd be interested to know.
Find your perfect accommodation
​BONUS: ​​Language Hacking Checklist
​​Download ​my ​free printable guide to​ language hacking in Japan. Includes my 7 step​ guide to ​the best apps, tools, websites, phrasebooks, tours + more!

​How To Travel In Japan Without Speaking Japanese​ - The Book​​​



Want to know more?
​
I've been exploring Japan since 2000 and I've picked up plenty of tips along the way.
I've distilled 19 years of my experience into this ebook for you.

This practical Guide and Workbook covers all the essential basics you need to ensure your first (or next) trip to Japan is as Amazing as you deserve it to be.

Preview what's inside by CLICKING HERE.
Leave a comment below to share your experiences of travelling in Japan - without speaking Japanese. I'd love to hear of any travel hacking language tips you have!
Related: 5 Essential Things You Need BEFORE You Go To Japan
Enjoyed this article? Share these images!

How To Travel In Japan Without Speaking Japanese
My new ebook available now! CLICK HERE for more details.
Japan National Tourism Board
http://www.jnto.go.jp/eng/
(This is the English landing page, if you'd like to choose another language start here: http://www.jnto.go.jp)
Top 10 Most Popular Japan Tours and Trips 2019/2020
Lonely Planet Japanese Phrasebook & Dictionary
Berlitz Japanese Phrasebook & Dictionary
List of Japan guided tours and activites with English speakers
Join a Growing Community of Japan Travellers
Sign up for my ​weekly Japan Travel Bulletin, download your copy of my Guide to Amazing Adventures in Japan, ​get access to my ​Resource Library and Private Facebook Group - all for free.