Japanese Inns and Hot Springs
Of all the culturally authentic experiences with which one can participate in Japan, there's nothing quite the same as staying in a ryokan - a traditional Japanese inn.
Few others enabling you to better understand the soul of The Real Japan.
​
In their new book Japanese Inns and Hot Springs (Tuttle), author Rob Goss (an Englishman living in Tokyo) and Japanese photographer Akihiko Seki have brought their respective skills together, curating a fine guide to these wonderful havens.
Japanese Inns and Hot Springs: A Guide to Ryokan and Onsen
by Rob Dyer
An immersive cultural experience
Often closely connected to, indeed a part of many ryokan, are onsen - natural hot springs. Which, due to its volcanic nature, Japan has in abundance.
Among the many immersive cultural adventures I've had in my fairly extensive travels in Japan, few can compare with soaking in a steaming hot rotenburo (open-air onsen) at night.
READ: How To Travel in Japan Without Speaking Japanese
Preferably high in a mountain forest, as snowflakes gently fall onto one's face, turning to a cold liquid, helping temper the sweat caused by the hot waters.
Related: The Best Way to Experience The Real Japan? – Stay In A Ryokan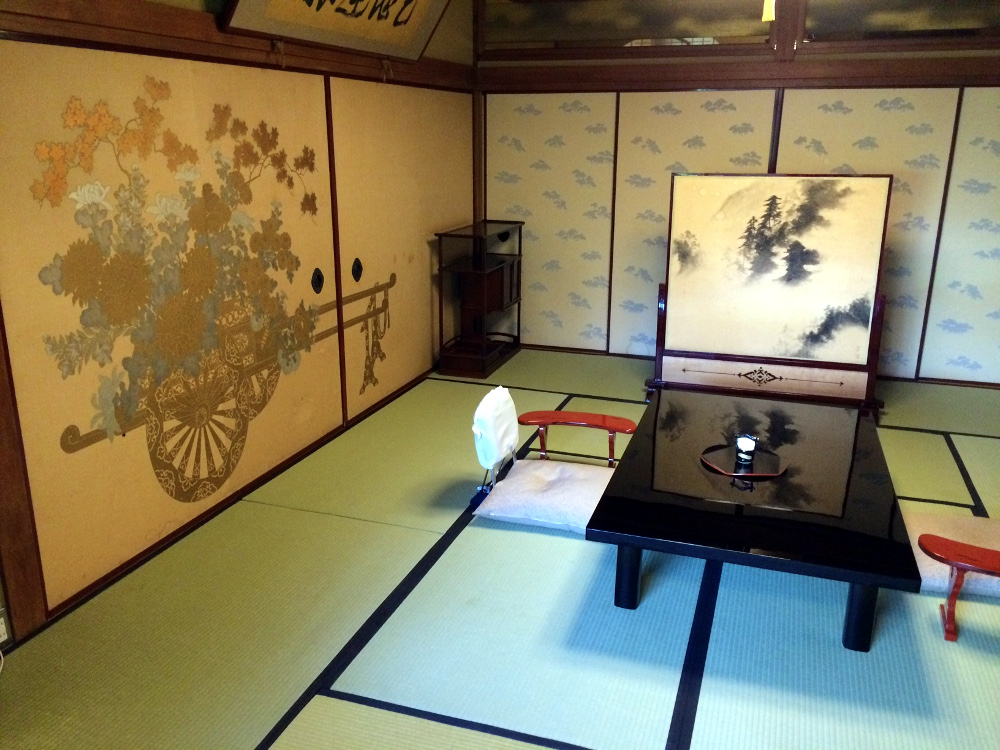 Award-winning British writer Rob Goss
Award-winning British writer Rob Goss has lived in Japan since 1999. His other guidebooks include Tuttle Travel Pack: Japan, Tokyo: Capital of Cool and Japan: A Traveler's Companion.
Having also contributed to books for Fodors, Insight Guides, Dorling Kindersley and Rough Guides, as well as for illustrious magazines like Time and National Geographic Traveler, few are as well-placed to chronicle this particularly Japanese phenomenon.


Japanese photographer Akihiko Seki
Teaming Goss up with Japanese photographer Akihiko Seki was an inspired move. Seki focuses his attention on travelling and photography. He's also a ryokan aficionado, having previously photographed and co-authored The Japanese Spa: A Guide to Japan's Finest Ryokan and Onsen in 2005, so again expertly placed to perform the same duties on Japanese Inns and Hot Springs.
His previous career working for the Itochu Corporation and Asahi Shimbun International (publisher of Japan's second largest newspaper) has taken him to live in countries all over the globe; giving him a worldly perspective.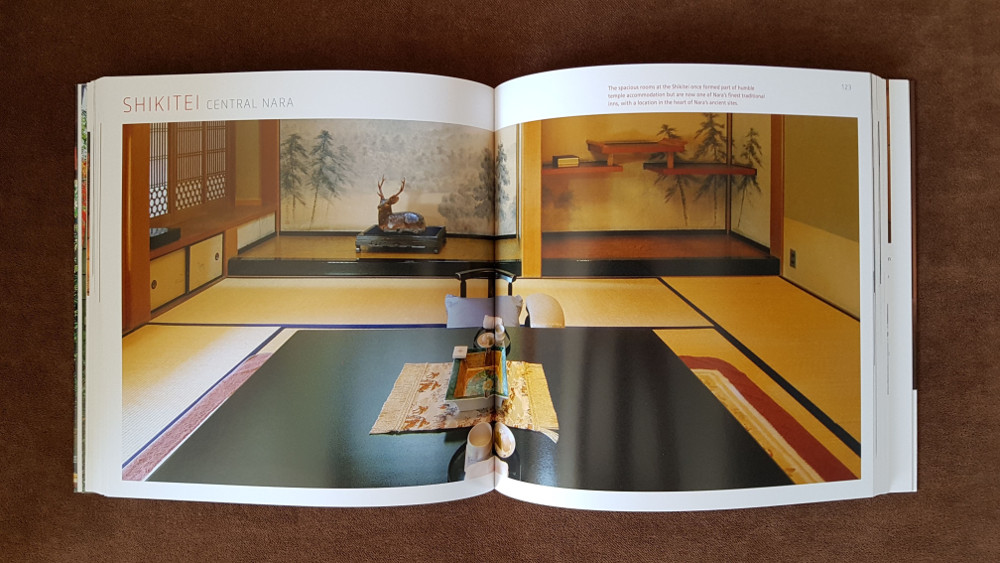 Other previous books published by Tuttle include Houses and Gardens of Kyoto and Asian Resorts. Seki literally bringing an insightful Japanese eye to these often beautiful establishments, providing a native view.
The coming together of these two individuals results in a captivating collection, spanning 216 wonderfully illustrated pages.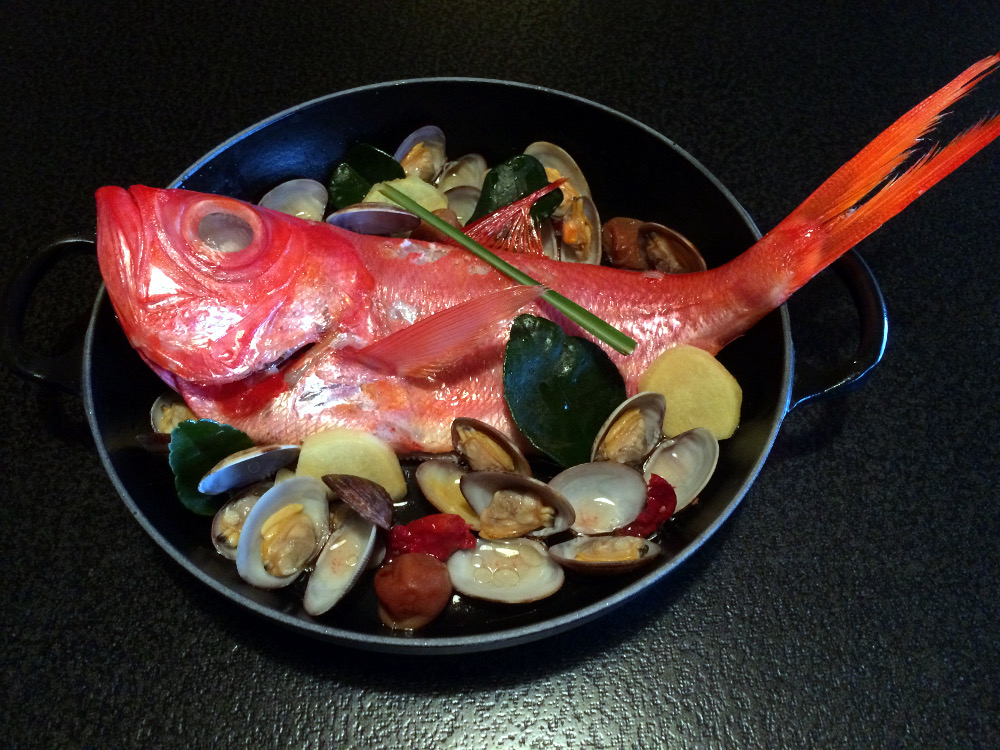 40 of the Best Ryokan in Japan
Between them, Goss and Seki have singled out what they consider to be 40 of the best Japanese ryokan and onsen for English-speaking visitors. The list includes 13 in the Tokyo area and 11 in and around the popular tourist destinations of Kyoto and Nara.
Thankfully, there's a good number off the beaten path included for the more adventurous explorers. A countrywide map and photographic index at the start sets out the locations of all those included.
The three largest islands: Honshu, Hokkaido and Kyushu, are all represented.
Related: The Best Way to Experience The Real Japan? – Stay In A Ryokan
It would have been nice to have seen some of the smaller and lesser-known islands included. But at least that leaves scope for a second volume (he says hopefully!).


Ease of reference
For ease of reference, the ryokan are categorised into five areas: Around Tokyo, Kyoto & Nara, Central Japan, Western & Southern Japan and Hokkaido & Northern Japan. A simple but practical approach, as most readers will want to seek accommodation based on where in the country they want to stay.
All of the entries include a description of the distinguishing features of each ryokan and what is included in your stay. Each one tantalisingly illustrated by Seki's enchanting photographs.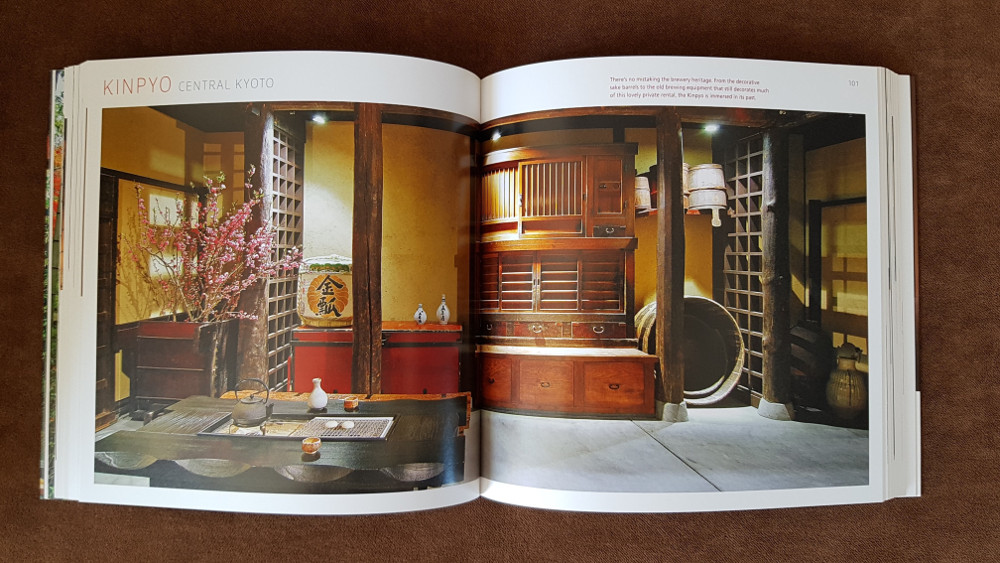 Buy Japanese Inns and Hot Springs at The Real Japan store on Amazon
Whether it be their design and architectural details, the calming zen-like gardens, their unique views across local landscapes, the symmetry of the (usually) traditional rooms, the picture-perfect food served in them or, occasionally, portraits of the owners, the photography perfectly captures the aesthetic appeal of these uniquely Japanese guest houses.
The photography perfectly captures the aesthetic appeal of these uniquely Japanese guest houses
Most popular onsen trips
Powered by GetYourGuide. Become a partner.
The ryokan experience
Goss opens with a section called 'The Ryokan Experience' - eloquently encompassing everything that is special about these places. If you've yet to stay in a ryokan, you're likely to have committed to doing so after reading this introduction. Staying in a ryokan truly is an experience.
One, if you're like me, you'll want to sample as frequently as your travel budget will allow.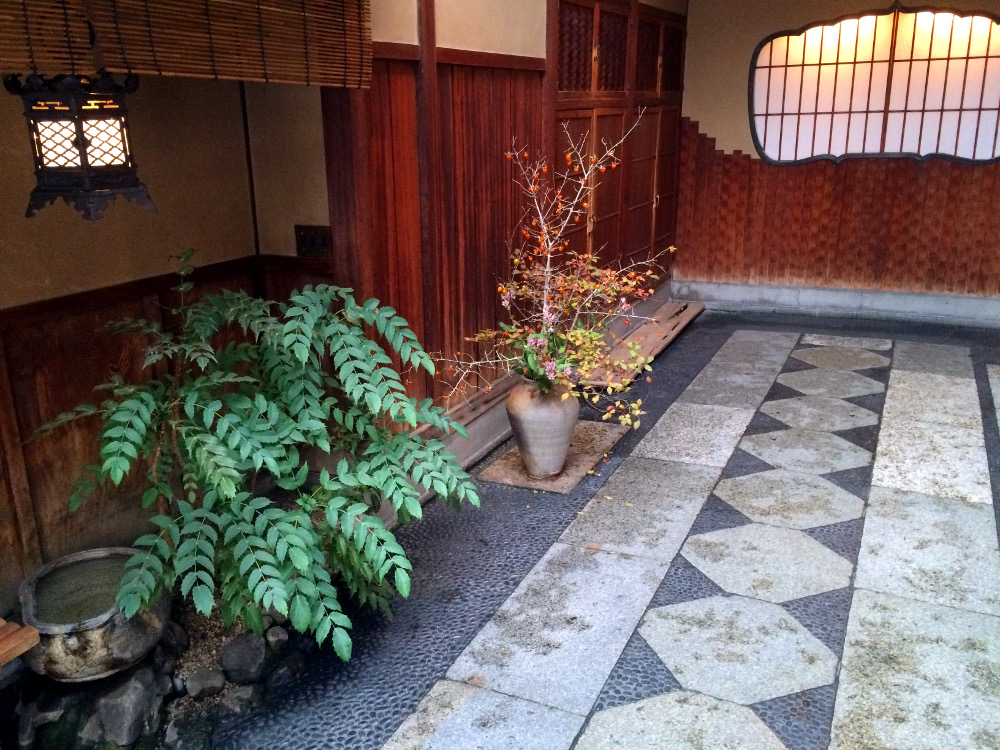 Further sections cover the tradition of fine hospitality, historical context, practical advice on how to book a stay and a detailed etiquette guide. For the reader intending to utilise the book as a research tool, it contains all you need to know.


A quality guide
This good-looking book is printed on quality paper. With it's square format (20.3 x 20.3 cm), this sits nicely between glossy coffee table objet d'art and practical guide that can easily be popped into a bag and taken on the road (and off the beaten path).
​


​Guidebooks to ryokan (and onsen) in English are a rare thing. There are literally hundreds available in Japanese which, if (like me) you can't read Japanese, are a total tease. They look wonderful, but you cannot fathom anything of use from the text!

I speak from experience, as we have several Japanese-language guides in our library.
So, this perfectly helps fill that void.
Tsuru-no-yu, Nyuto Onsen
Having stayed in a good number of ryokan since I first came to Japan in 2000, I was interested to see if I had stayed at any featured in the guide. I have - just the one. But it is perhaps one of the most famous in the whole of Japan.
Deservedly so too, as the 350-year old Tsuru-no-yu, part of Nyuto Onsen, in Akita Prefecture in the Tohoku region, is the epitome of the traditional rural ryokan.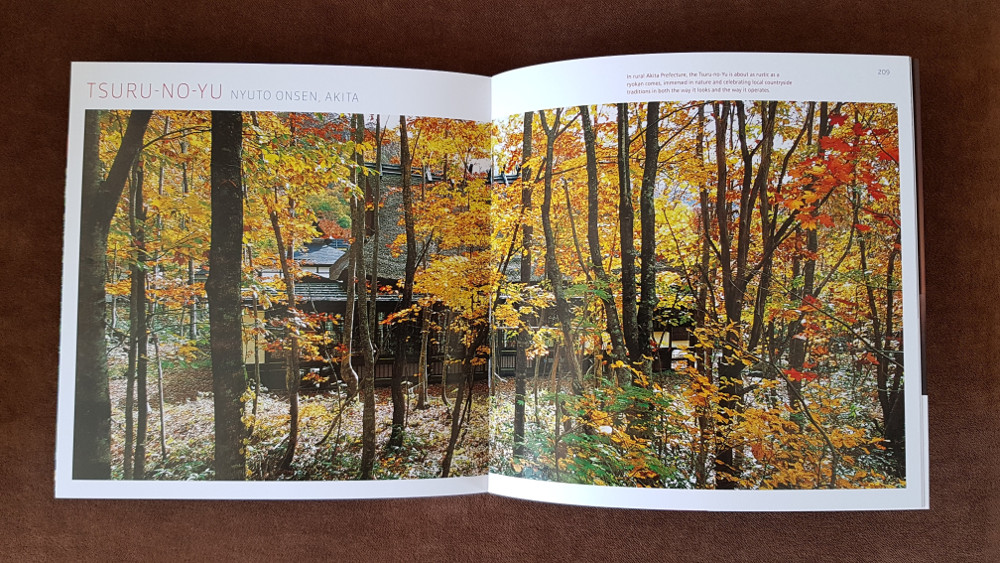 Buy Japanese Inns and Hot Springs at The Real Japan store on Amazon

Set deep in the woodlands at the base of Nyuto mountain (in the northernmost tip of the main island of Honshu), mixed nude bathing is a rarity preserved here. The milky white waters of the open air hot springs maintaining guests' modesty.
Although I see ryokan essentially as an opportunity to step back in time and indulge in a tradition of rustic luxury, connecting with nature, a new wave of contemporary, city-centre ryokan is gathering pace. These too are represented in the book.
Related: A Luxury Spa Day At Arima Onsen (That Won't Break The Bank)



Also, for those uncertain about splashing out too much cash to try a ryokan for the first time, there's Wakasa Bettei (in central Nara). Connected to a Western style hotel, it's very foreigner friendly and a great place for those who want to sample the ryokan experience without jumping in at the deep end.
Related: Onsen Tips For Those With Tattoos

Resort ryokan
Then there are 'resort ryokan' like Hoshinoya Karuizawa (in Nagano) - pushing the boundaries of what can be still be called a ryokan. It's encouraging to see new premises (and not all in a modern style) making the cut.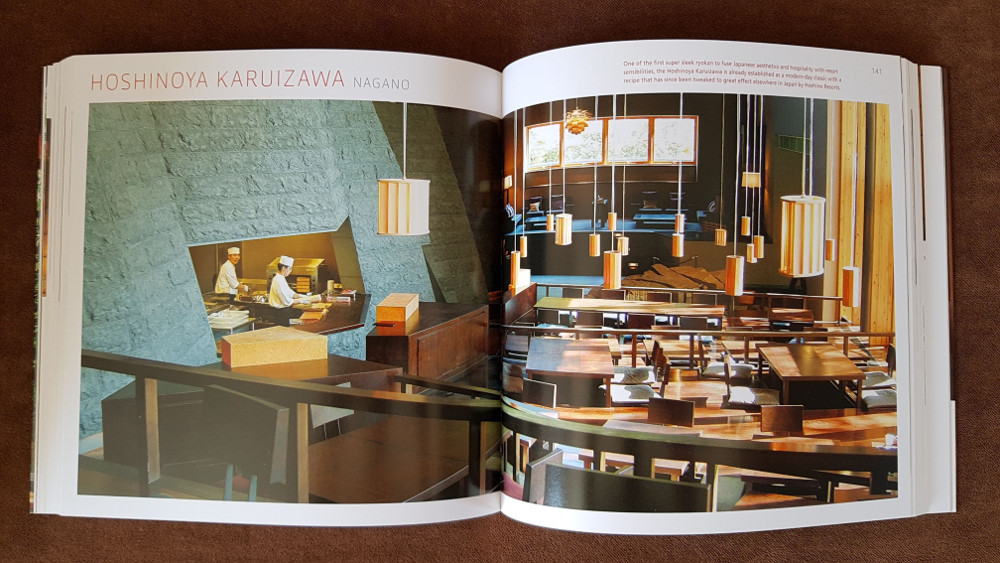 There was talk in recent years ​of the demise of many ryokan when the government shifted the regulations around onsen baths. Hopefully, that won't come to pass.
If providing a new twist on the historical concept generates fresh interest in ryokan and onsen, particularly from the younger generations, that has to be good for the industry as a whole.
You would quite gladly work your way through the entire list of premises in the book!
Given the opportunity, time and money, I'm sure, like me, you'd quite gladly work your way through the entire list of premises in the book.


My personal ryokan shortlist
But, for now, I've noted Gora Kadan (in Hakone) for its amazing looking and very rare full size swimming pool. Shuhoukaku Kogetsu (near Lake Kawaguchi) for its stunning views of Mt Fuji.
The views of the surrounding nature at the teahouse-inspired style of Yagyu-no-sho (in rural Izu), and the gorgeous-looking blend of old and new at Sansou Murata (in Yufuin, Kyushu) - all look like potential shortlisters.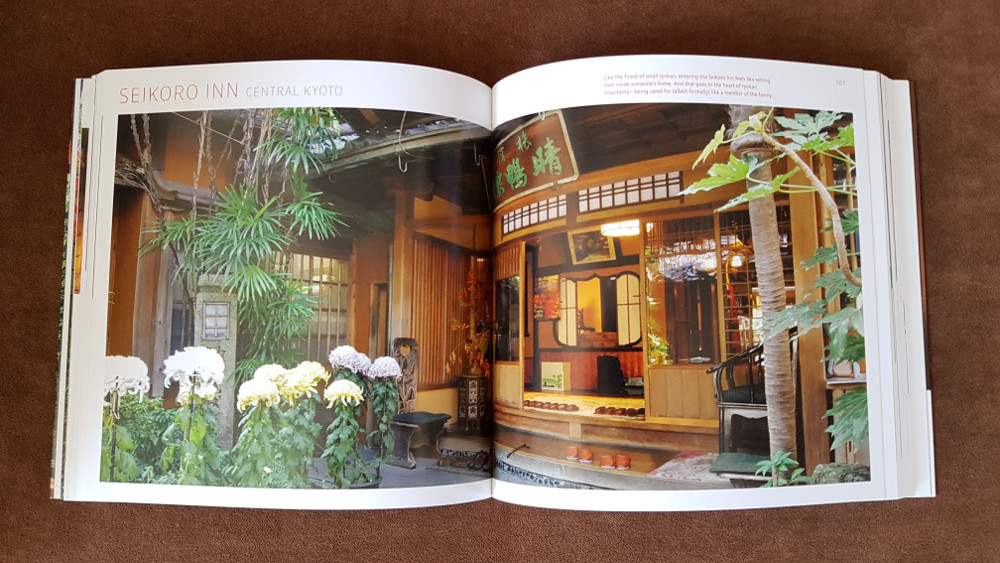 The book includes tips on choosing a ryokan that is right for you, the best time to go, meals (a major attraction for many), room rates per person per night for every entry (classified into four bands from US$100+ to $1,000+) and reaching each property by train, bus or taxi.
Everything you need, making it an indispensable English-language guide.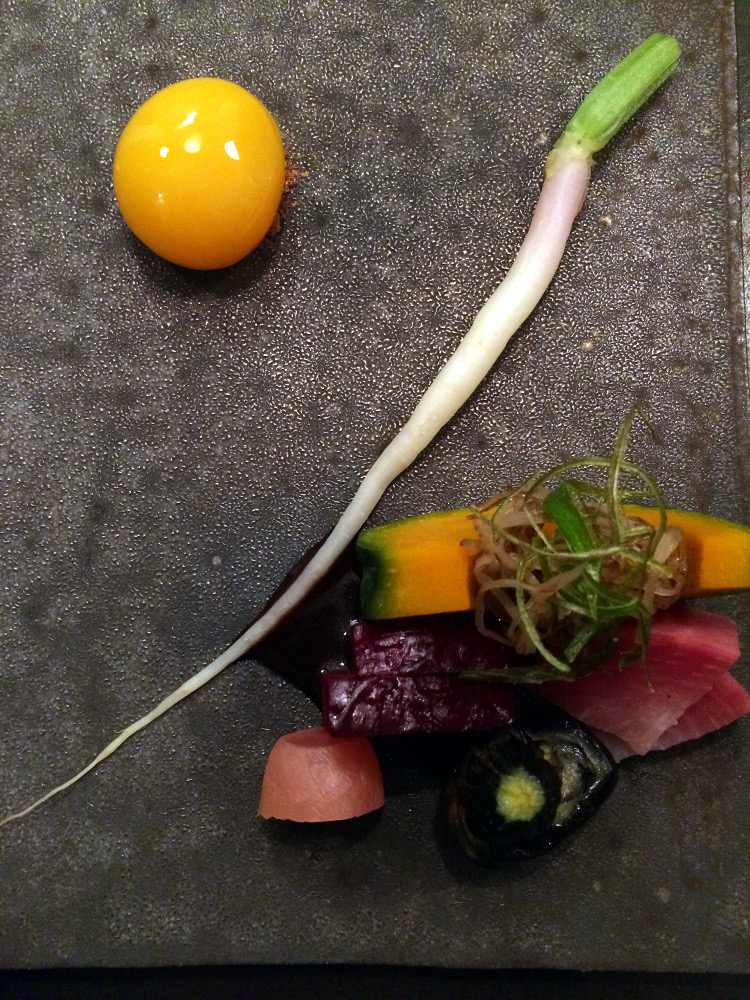 Conclusion
Staying in a ryokan is something I consider an essential aspect of experiencing The Real Japan.
Richly illustrated and exhaustively researched, Japanese Inns & Hot Springs is an excellent guide to some of the best and most distinctive ryokan and onsen the country has to offer.
My copy is already well-thumbed, and I'm sure it will continue to be for years to come. Thoroughly recommended.
Everything you need... an indispensable English-language guide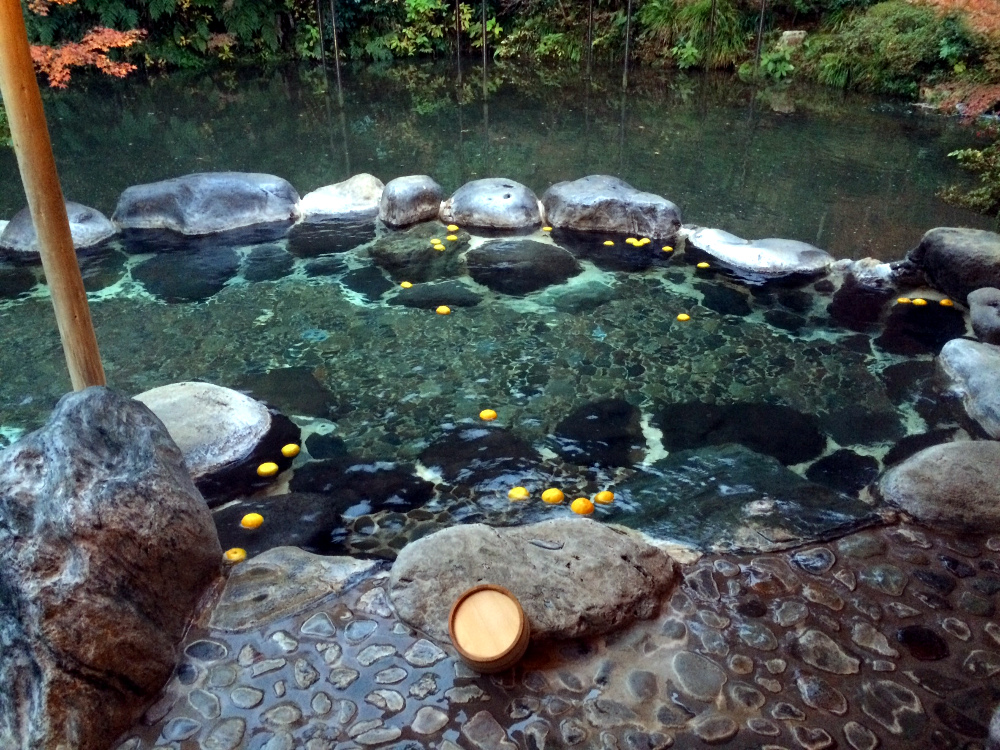 Buy Japanese Inns and Hot Springs at The Real Japan store on Amazon
Liked this? You might also like
A Luxury Spa Day At Arima Onsen (That Won't Break The Bank)
How to Travel in Japan Without Speaking Japanese
Onsen Tips For Those With Tattoos
Period Charms of Aburaya Ryokan, Takahashi
The Best Way to Experience The Real Japan? – Stay In A Ryokan
Tsugaru Shamisen Live Performance Asobenomori Iwakiso Ryokan, Aomori

If you enjoyed this article please share these images online:

Have you stayed in a ryokan or soaked in an onsen? Feedback and questions welcome - leave a comment below.
​TRJ Resources