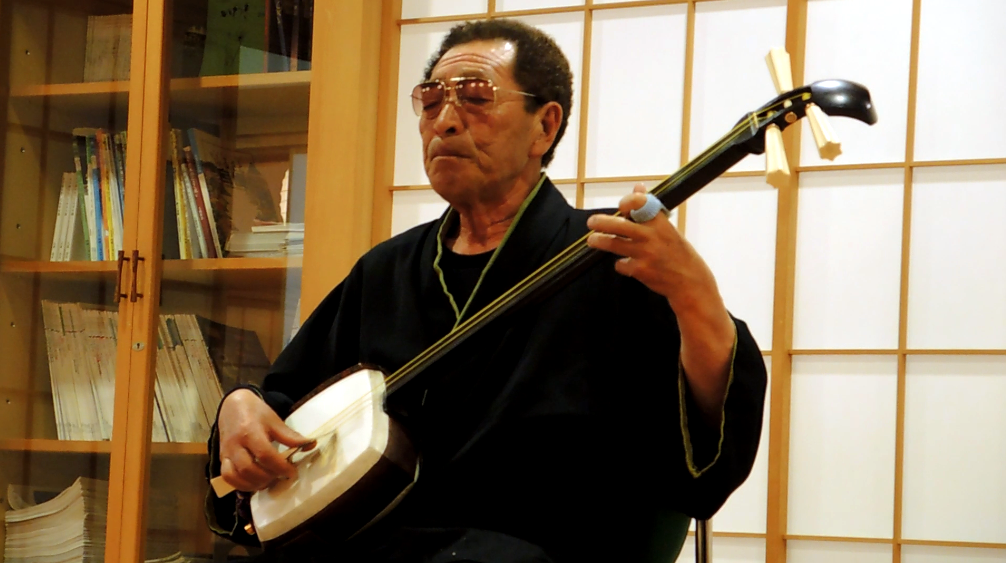 This live Tsugaru shamisen performance was recorded in the Asobenomori, Iwakisou ryokan in Aomori Prefecture - right at the very northern-most tip of the largest island Honshu.
Tsugaru jamisen or Tsugaru shamisen refers to both the Japanese genre of shamisen music originating from Tsugaru Peninsula in present-day Aomori prefecture and the instrument it is performed with.
Tsugaru jamisen is considered the most recognized genre of shamisen music, and has enjoyed multiple periods of popularity in Japan.
Unfortunately, I didn't manage to get the name of the musician, which is a shame, as I would have wanted to credit him.

Official Asobenomori Iwakiso Ryokan website:
http://www.iwakisou.or.jp/en/index.html
Get a FREE Guide to Amazing Adventures In The Real Japan: http://buff.ly/1qjt6fe
Share this film: http://youtu.be/cq4Yrax0naU
Get more inspiration - Subscribe YouTube ► http://buff.ly/1PAYGcZ
Planning A Trip To Japan?