Spring – or haru – is a perfect time of year to explore Japan. Across large parts of the archipelago the weather is bright, sunny and generally free of rain. It is also the only season in which you can catch the famous cherry blossom in its full glory.
There are hundreds of regional sakura-matsuri (cherry blossom festivals) to celebrate this, which incorporate picnicking and drinking beneath the iconic, pink-flowered trees.
If you are staying in a hotel at a sakura resort at this time, they helpfully provide daily updates to the cherry blossom viewing potential – so you do not miss the best viewing opportunties.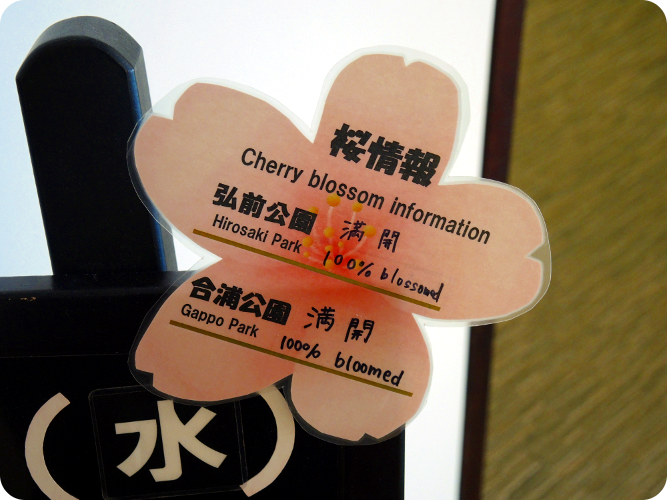 The viewing season really begins on the main sub-tropical southern island of Okinawa. Because the climate is so much warmer here than the north of Japan, the blossom begins appearing from as early as mid January.
A little further up is the island of Kyushu – and its capital Nagasaki. Here the blossom begins to emerge in the latter half of March. Moving onto the main and biggest island Honshu, in Kyoto it typically appears in late March. Similarly in Osaka, sometimes nudging into early April. Late March is the time to see it in the capital Tokyo.
In the northern region of Honshu, Aomori it tends to be around late April. Finally, in the northern most island of Hokkaido and its capital Sapporo it is early May before the cherry blossom first blooms.
New Tour: Japan Sakura 6 Day Tour of Tokyo, Osaka & Kyoto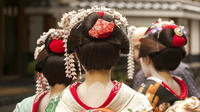 Japan's cherry blossoms, also known as sakura, are known world-wide for their beauty. So why do Japanese like cherry blossom so much? If you watch a cherry blossoms in Japan, you will get the answer.
Cosplayer girl gets on the bus with you and spice up the sightseeing! (Only day 2)
Tour through the major cities of Tokyo, Osaka and Kyoto
Visit top attractions in Japan including Asakusa, Kiyomizu Temple, Kinkakuji, and more
If this all sounds appealing, you could do a lot worse than experience Hirosaki's beautiful sakura-matsuri festival in Aomori prefecture on the northern most tip of (the main island) Honshu. There's an extensive park surrounding Hirosaki castle, and it is here where the extensive and lively celebrations take place.
You can easily spend a half, or even a full day here, wending your way around the thousands of trees laden heavy with blossom. It is worth joining the queue to go inside the castle to get superb panoramic views over both the park and the city.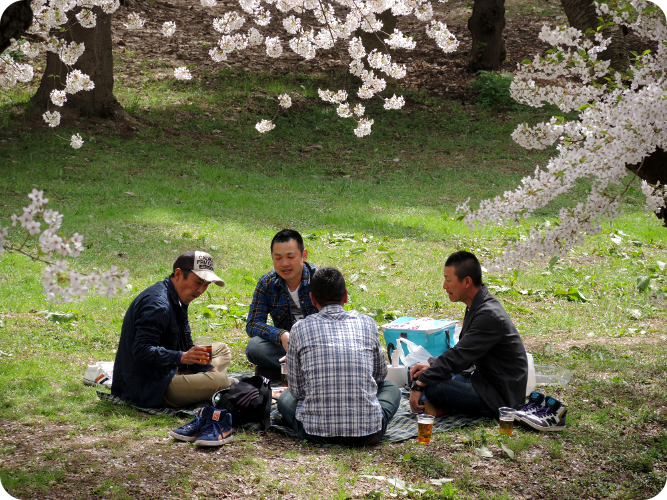 Blossom viewing is a major annual activity throughout Japan, and popular viewing locations are flooded by millions of Japanese families all seeking to gain the optimum vantage point and to soak up the carnival atmosphere.
Therefore, if you're planning to visit Japan in the spring, I thoroughly recommend planning to take in some cherry blossom viewing. An essential part of The Real Japan experience.
Book key travel and any accommodation in any destinations in advance if possible to avoid disappointment.
Every year, the Japan National Tourism Organisation (JNTO) website helpfully lists dates when the blossom is expected to be in full bloom as it tracks its way south to north.
JR Rail (and others) offer special priced train packages to the most popular blossom viewing festival locations.
Resources:
Japan National Tourism Organisation Cherry Blossom Forecast:
http://www.jnto.go.jp/sakura/eng/index.php
Using a Japan Rail Pass to follow the Cherry Blossom:
http://www.jrpass.com/blogs/follow-the-cherry-blossom-with-your-jr-pass
Join a Growing Community of Travellers!
Sign up for my biweekly bulletin today, download your copy of my Guide to Amazing Adventures in Japan, receive access to my free Resource Library and Private Facebook Group.