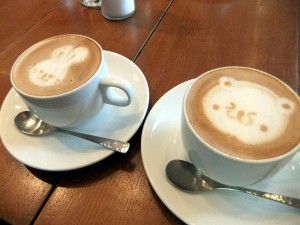 Being one of the first ports in Japan to open up to the outside world, Kobe is one of Japan's most cosmopolitan cities.
It has a well-deserved reputation for its coffee houses and cafe culture, which has everything from tiny artisans to large chains. From one of the smaller cafes, here's a photograph of some fine pouring technique.
If you're ever in Japan try and get to Kobe and find your own personal favourite coffee house. And should you require any suggestions or tips to get you started – just shout. :-)
Join a Growing Community of Travellers!
Sign up for my biweekly bulletin today, download your copy of my Guide to Amazing Adventures in Japan, receive access to my free Resource Library and Private Facebook Group.