The Ainu – Japan's Forgotten People
Honshu (northern Japan) and the island of Hokkaido.
It's here the Ainu, Japan's little-known indigenous people live. They've lived here for tens of thousands of years.
The second time I went to Japan (in 2001) was when I first I went to Hokkaido. I loved it.
Hokkaido is Japan's northern-most island, not far from Siberia in Russia.
Before recorded history, Hokkaido was settled by the Ainu – Japan's forgotten indigenous people.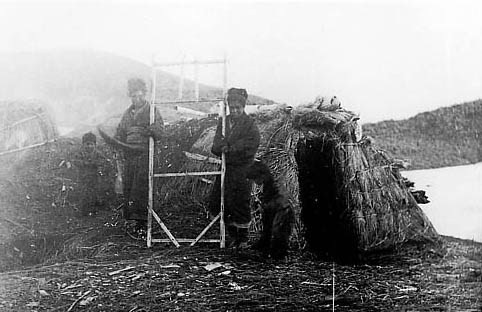 But like the native people of America, Australia and other countries, the Ainu have long suffered discrimination.
They are physically and culturally very different from the Japanese.
Ainu are know for having a lot of body hair. The men have beards which they leave unshaven. While women's mouths are tattooed.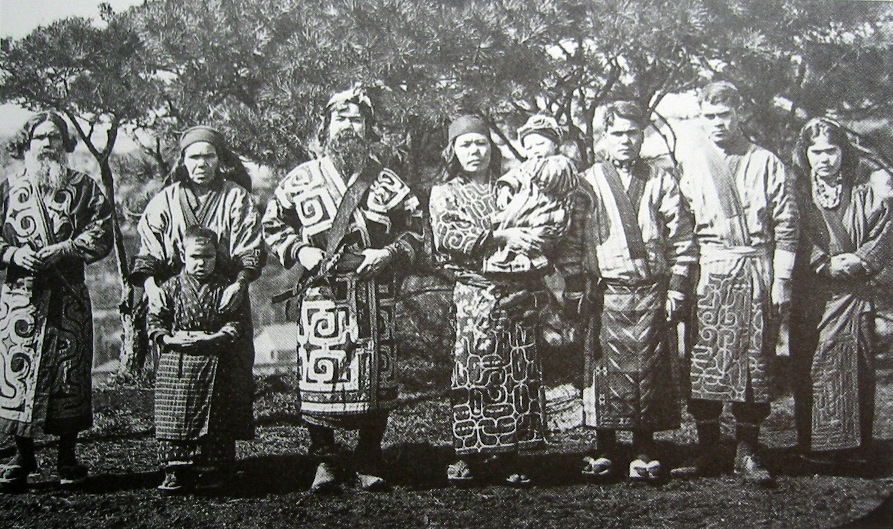 Ainu are traditionally hunter-gatherers.
They have their own language, but fewer than 100 people still speak it, and it is classified as 'endangered'.
The Ainu practice 'arctolatry' – the worship of bears. They hunted them for food but also kept them as pets.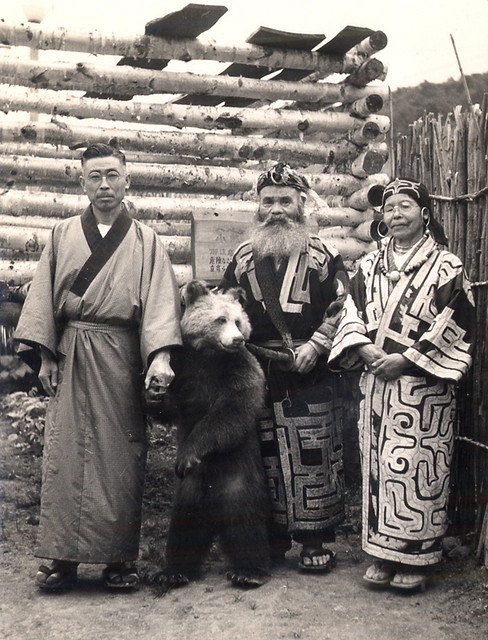 Today, only a few thousand Ainu remain.
After many decades of discrimination, it was only, in 2008 that the Japanese government officialy recognised the Ainu as indigenous people, with their own language and culture.
Perhaps the Ainu will no longer be Japan's 'forgotten people'…
Did you know about the Ainu? What do you think about them and their history? And what do you think the future holds for them?
Please let me know by leaving a comment below…
Location Map:
Sapporo Pirka Kotan Ainu Cultural Center
Institute for the Study of Languages and Cultures of Ainu
Rare Japanese Video Featuring Ainu. YWCA
Like this article? Then please post this picture on social media: ↓
Get a FREE Guide to Amazing Adventures In The Real Japan: http://buff.ly/1qjt6fe
Share this film: https://youtu.be/XdymygPFeaI
Get more inspiration – Subscribe YouTube ► http://buff.ly/1PAYGcZ
If you're really serious about discovering and exploring The Real Japan, I've personally put together a free Guide to Amazing Adventures in Japan that you really need to get a copy of.
In this guide I cover 5 (actually there's 6 – but don't tell anyone!) unforgettable adventures in Japan, spanning the northern most and coldest island of Hokkaido, through the main island of Honshu, and down to the sub-tropical southern island of Okinawa. What's more, 2 of those amazing adventures are completely FREE – so won't cost you a penny!
If you'd like to download your copy, just pop in your email address below to access your copy of my Guide To 5 Amazing Adventures in The Real Japan.