​

Osaka is blessed with countless buildings worth investigating if you're interested in architecture.
Its streets also have a special atmosphere at night.
So I thought I'd make a ​film incorporating both things - a walk at night through an area containing some of my favourite architecture.
Fukushima Ward
I shot the film after going to a gig at a the 2nd Line live house in Fukushima ward. I starting filming around 10:45pm.
The walk back to Osaka Station was a leisurely 15 minutes.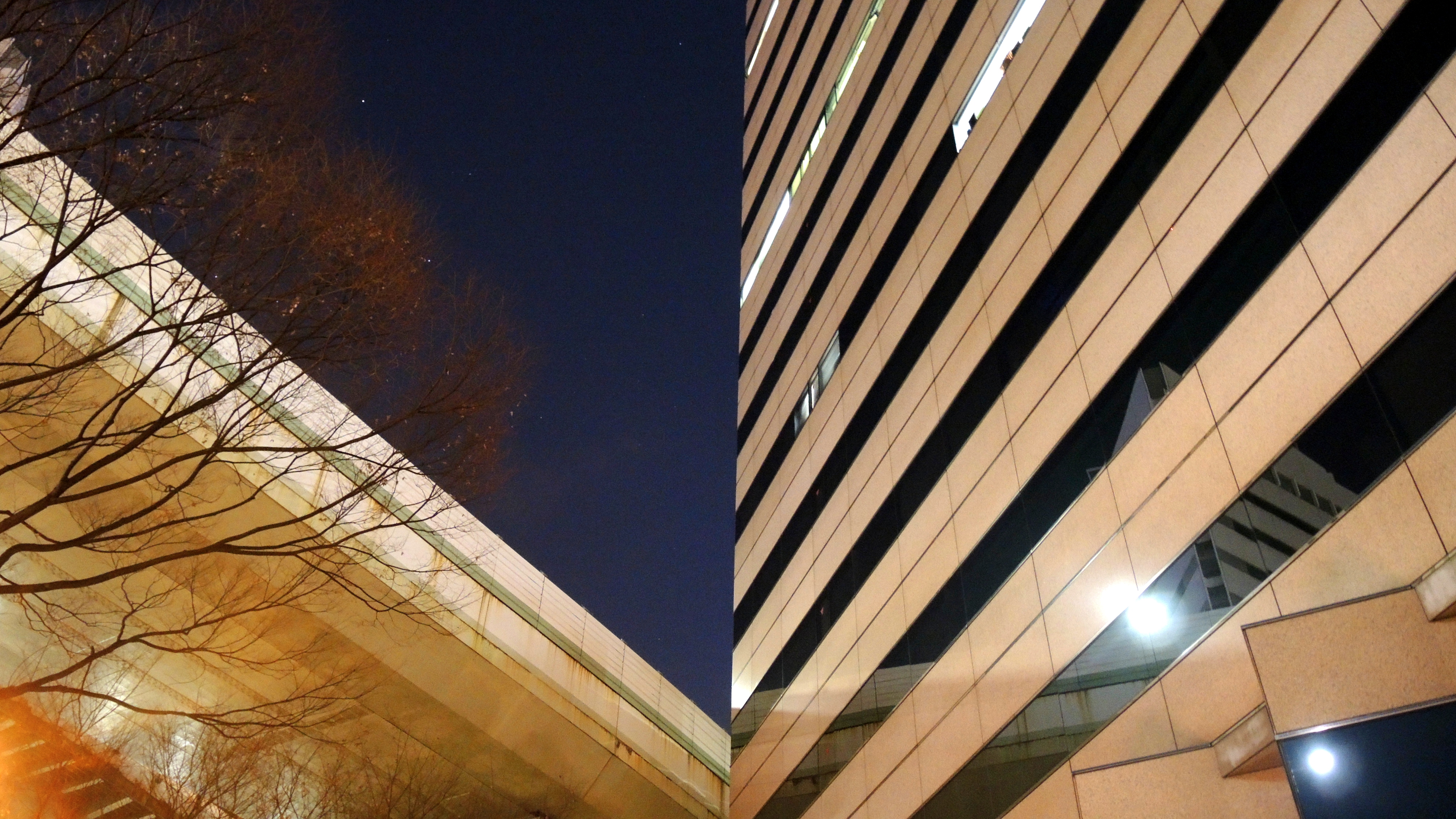 I knew the route had a number of architecturally interesting buildings along the way.
Fukushima-ku is one of 24 wards of Osaka.
Famous-name hotels
The ward is primarily a residential quarter, but has some office buildings and a commercial district, including famous-name hotels as well as factories and wholesale businesses.
In more recent years, many high rise apartments and office buildings have been built in this ward.
Mainly because it is close to the Umeda and Dōjima business centres, and not far from Osaka Station – a major transportation hub.
I hope you enjoy looking at these photographs I took of some of the buildings along the route.
The Gate Tower Building
The straightforward walk first takes in the Gate Tower Building – known for having an elevated highway passing through its fifth to seventh floors! (See photo above.)
Next, on the south side of the street, is The Ritz-Carlton Osaka hotel. Which is located within the large Herbis Plaza commercial development.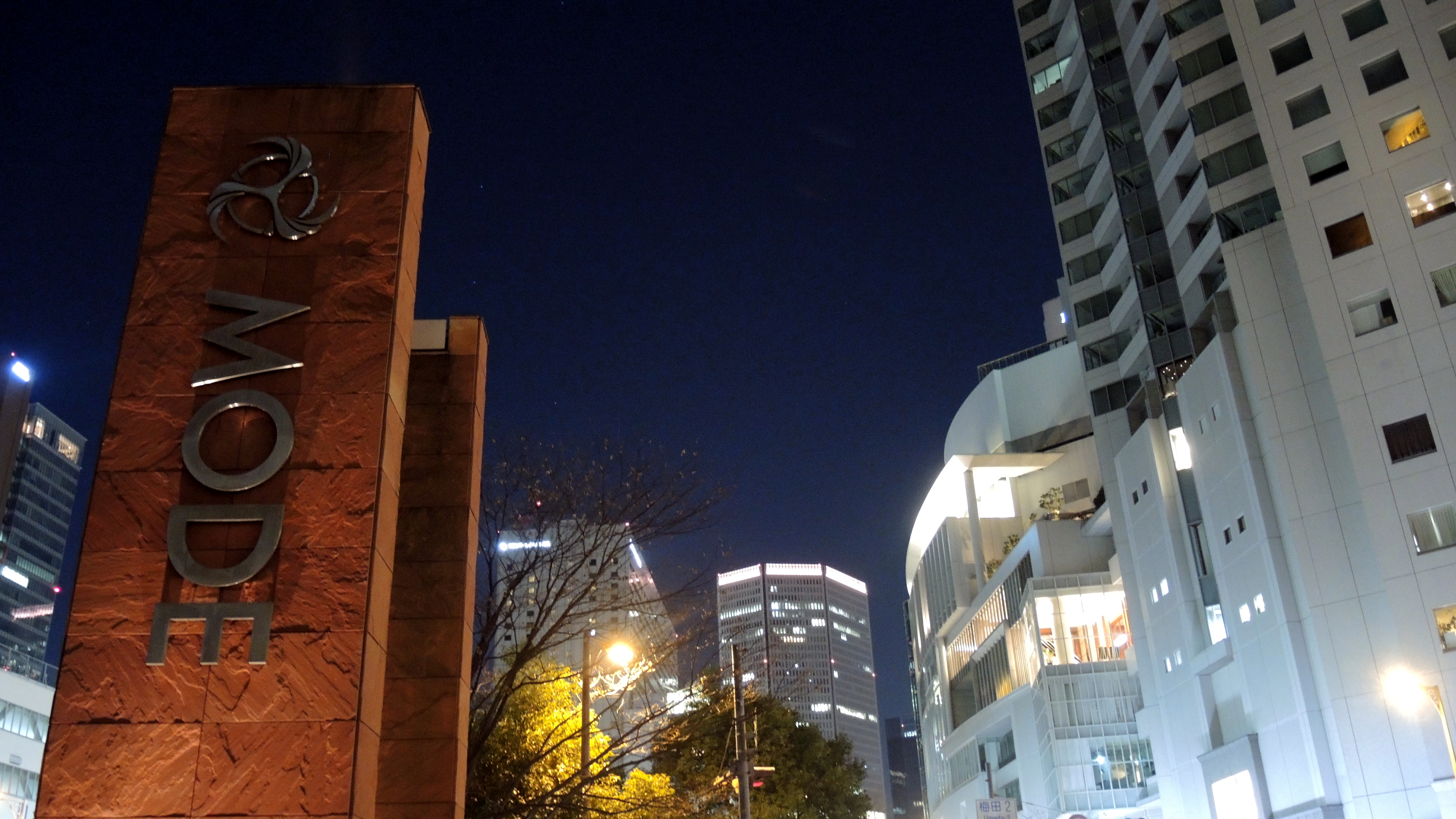 HAL Osaka building
Towards the end, there are views of the HAL Osaka building.
HAL is Japan's largest college for the creative industries, with schools close to each of the major train terminals in Tokyo, Osaka and Nagoya.
All of these also feature in the film below.
VIDEO: Architecture Night Walk: Fukushima Ward, Osaka
And One More Thing…
If you liked this article and film you might like to subscribe to my YouTube channel HERE.
Be sure to hit the bell icon to get notifications of all new posts!
[infobox maintitle="TRJ – Resources" subtitle="" bg="black" color="white" opacity="off" space="20″ link="no link"]
Location Map
Walking Route – shown on google maps (use this to walk the same route yourself):
https://buff.ly/2FqUZem
Share this film:
https://youtu.be/RsbucKtMixU

Get more inspiration – Subscribe YouTube ►
http://buff.ly/1PAYGcZ
Get a FREE Guide to Amazing Adventures In The Real Japan:
http://buff.ly/1qjt6fe
Join a Growing Community of Japan Travellers
Sign up for my biweekly bulletin today, download your copy of my Guide to Amazing Adventures in Japan, receive access to my free Resource Library and Private Facebook Group.