Senkoji Ropeway Cable Car, Onomichi City
Onomichi City is in Hiroshima Prefecture, on the main island of Honshu, facing the Inland Sea.
It's a gateway to a series of small islands sitting in the Inland Sea of Japan. The city features in the seminal 1953 Yasujirō Ozu film Tokyo Story.
Onomichi's many temples attract spiritual tourists from across Japan, but you rarely see foreigners here. The well-informed ones often visit Mt. Senkoji via the Senkoji cable car.
The ropeway connects Sanroku Station and Senkojisancho Station of Onomichi Station. It's popular during cherry blossom season, but at other times of the year there are far fewer tourists to share the experience with.
The journey from the bottom to the summit takes around 3 minutes. En-route and from the top, the views over the Seto Inland Sea are extensive and impressive.
Location Map:
Get a FREE Guide to Amazing Adventures In The Real Japan: http://buff.ly/1qjt6fe
Share this film: http://buff.ly/1qjt6fe
Get more inspiration – Subscribe YouTube ► http://buff.ly/1PAYGcZ
Liked this post? Please share this image on social media: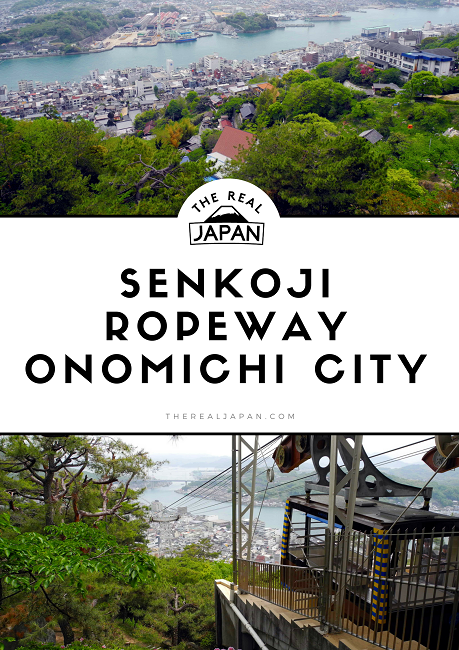 Want your free copy of the Guide to Amazing Adventures In Japan?
If you're really serious about discovering and exploring The Real Japan, I've personally put together a free Guide to Amazing Adventures in Japan that you really need to get a copy of.
In this guide I cover 5 (actually there's 6 – but don't tell anyone!) unforgettable adventures in Japan, spanning the northern most and coldest island of Hokkaido, through the main island of Honshu, and down to the sub-tropical southern island of Okinawa.
What's more, 2 of those amazing adventures are completely FREE – so won't cost you a penny!
If you'd like to download your copy, just pop in your email address below to access your copy of my Guide To 5 Amazing Adventures in The Real Japan.