If ever there was an adventure to be had in Japan it's in the country's incredible array of delicious food.
And, thanks to the worldwide love of sushi, everyone knows that fish holds a special place in the heart of the Japanese diet. The national home of that staple is the iconic Tsukiji Fish Market.
Tsukiji Fish Market is closing!
However, time is running out to visit this legendary market! The famous Tokyo landmark closes on 6th October before moving to a new location.
So, if you want to experience this amazing cultural and foodie tour yourself in its current location, you'll need to book yours before it's too late!
Tsukiji Fish Market Tour
Dive into the fascinating world of local seafood with this expert Tsukiji Fish Market tour. Explore the famous market over 3.5 hours with a local and friendly guide.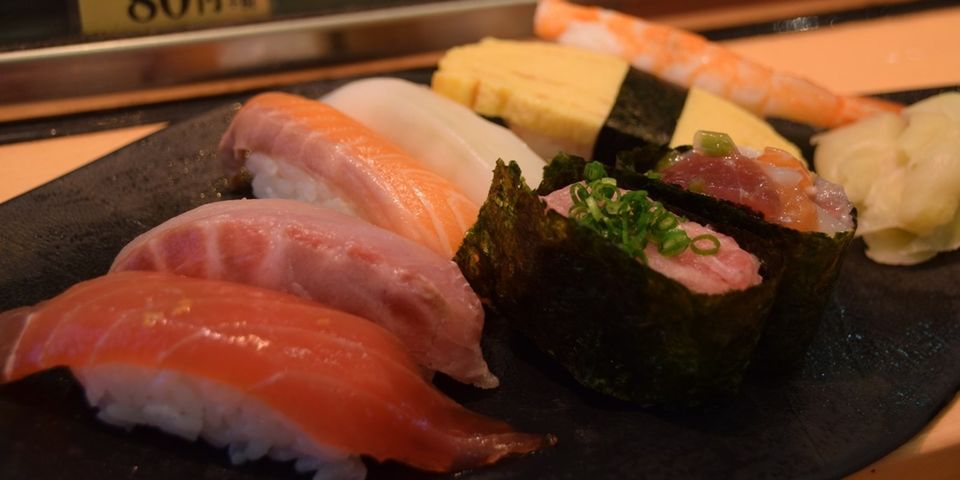 Tsukiji Honganji Temple
After meeting your guide at Tsukiji Honganji Temple just outside the market's main gate, begin your day eating and shopping like a local inside Tokyo's famous Tsukiji Market.
Discover why so many of Japan's top chefs visit here daily to pick up the freshest ingredients.
Navigate your way through the maze of seafood and learn from your guide about the market's history. Stroll past the many stalls and observe the piles of sea urchin stacked neatly in boxes.
Book this Tsukiji Market Food & Drink tour!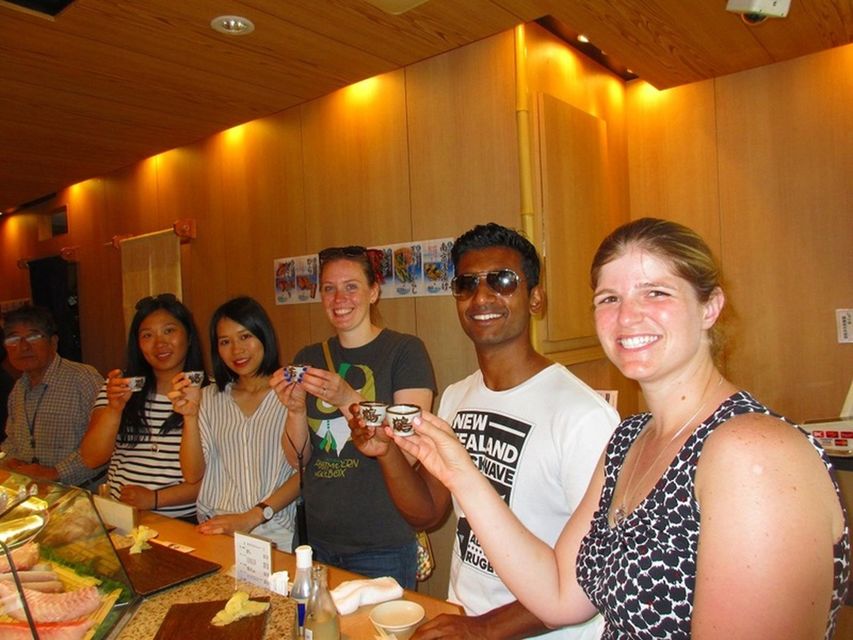 Massive bluefin tuna
Watch as vendors carve massive bluefin tuna or spot puffer fish floating in tanks. Head to the vibrant stores selling the best quality foods at the outer market.
Eat a variety of local foods, ranging from finger foods to delicacies. Learn from your knowledgeable guide the tips about local culinary culture. End the tour at an authentic sushi restaurant with a serving of fresh sushi before heading back to Tsukiji Station.
Highlights
Explore the maze of seafood vendors at this sprawling seafood market
Sample a range of bonito, sushi, sake, fresh oysters and local omelets
Learn about the history of the market and cultural importance of seafood
Includes
Local guide
Samples of local food
1 bottle of water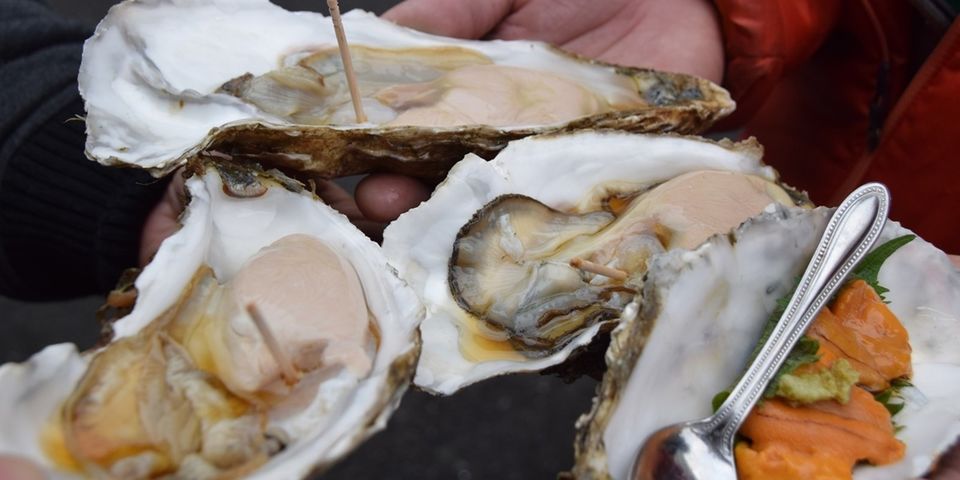 Book this Tsukiji Market tour NOW!
I definitely recommend the 3.5 hour Tsukiji Fish Market Food and Drink tour with Japan Wonder Travel!!

Yeonmi, our guide, was highly knowledgeable and thoroughly entertaining. We had numerous tasty stops (included in the price) and Yeonmi made it so much fun too!

Highly recommended!! We'd do it all again!!
Tsukiji Fish Market tour Reviewed by
BOOK NOW! Tsukiji Fish Market: 3.5-Hour Food and Drink Walking Tour

Join a Growing Community of Travellers!
Sign up for my biweekly bulletin today, download your copy of my Guide to Amazing Adventures in Japan, receive access to my free Resource Library and Private Facebook Group.