I hosted the first ever The Real Japan MeetUp in Osaka on 26th December 2018.

Why I did it
It was a chance for me to meet subscribers, followers and friends – members of the The Real Japan community – and for them to meet each other in person for the first time.
I did it to say thank you to all of those people for being a part of the TRJ family.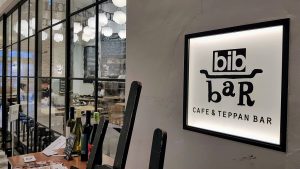 The internet (and some social media) is a wonderful thing.
But it's real people, like you, that make the ever-growing TRJ community what it truly is. Even though I was pretty determined to run the event, I did ask in advance what people thought of the idea. And the response was overwhelmingly positive.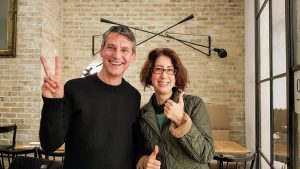 It's real people, like you, that make the ever-growing TRJ community what it truly is
It was also clear that some people who happened to be travelling in Japan on the date, were keen to try and come.
People really wanted to be a part of it
Once I saw that folk were happy to make time in their busy travel schedules to be a part of it, I knew it had to go ahead.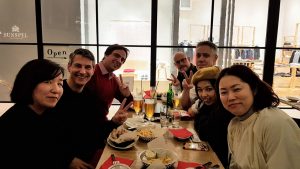 A good number of TRJ subscribers actually already live in Japan. So, it was great to know that several of them, who lived in or near Osaka, intended to come.
Even though it took longer than I had intended to confirm the date and venue, I was delighted with the turn out and the efforts made by all to be there.
The venue
It took place at the Bib Bar in Umeda, Osaka, starting at 5pm. No sooner was I walking towards the entrance of the bar, than our first guest also walked up.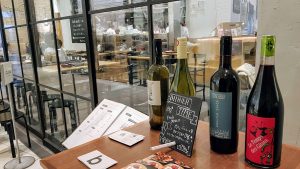 We introduced ourselves and entered together, grabbing seats in our reserved area.
Of course, not everyone could stay for the entire evening. A few came early before leaving mid-way through, and we also had one or two later arrivals.
Folk who had been working late and made the effort to head over afterwards. For which I was very grateful.
Prize draw: Japan travel goody bag!
There was a prize draw on the night for a bag of Japan travel goodies.
The lucky winner of this was Pete who, very impressively, had come all the way from Chiba Prefecture. That's more than 430km.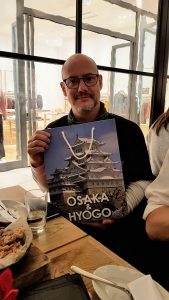 Thankfully though he'd opted to build a weekend trip around the event. So, at least, he didn't have to do it all in one day!
Community is important to me
Community is important to me, and creating one spanning the globe around our shared passion for travel in Japan was one of the main reasons for my creating The Real Japan.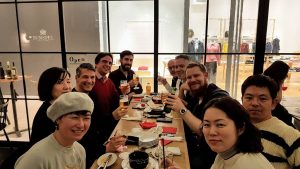 Since this first meetup went so well and was so positively recieved, including by those who wanted to (but were unable to) be there, it confirmed to me that real-world events should be a permanent feature of The Real Japan going forward.
It confirmed to me that real-world events should be a permanent feature of The Real Japan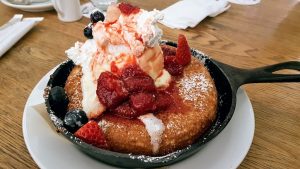 An annual TRJ MeetUp
An annual TRJ MeetUp in Japan seems like a good place to start. It's likely to be in a different city – probably Tokyo. That ought to make it easier for more of you and the TRJ community to come along and join in the fun.
Are you interested in attending? If so leave a comment below – I'd love to hear from you!
I'll be making an announcement about the 2019 MeetUp. In the meantime, be sure to subscribe below, to be sure you don't miss out on securing your place at the 2019 TRJ MeetUp.
I hope to see you there!
Watch highlights from The Real Japan MeetUp 2018:
If you enjoyed this article please share this image online: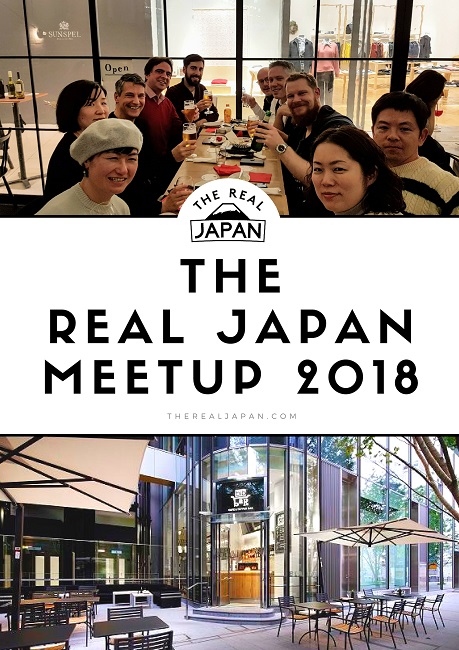 eBook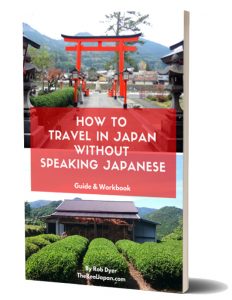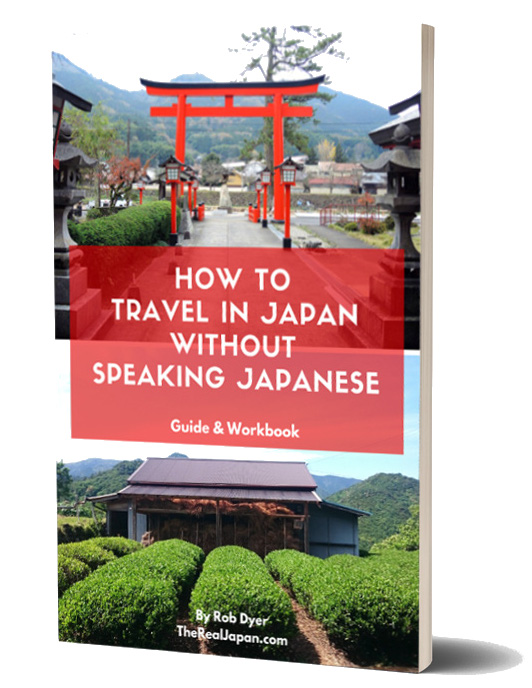 Get my ebook How to Travel in Japan Without Speaking Japanese HERE.
Feedback and questions welcome – leave a comment below.
Join a Growing Community of Travellers!
Sign up for my Japan Travel Bulletin today, download your copy of my Guide to Amazing Adventures in Japan, receive access to my free Resource Library and Private Facebook Group.