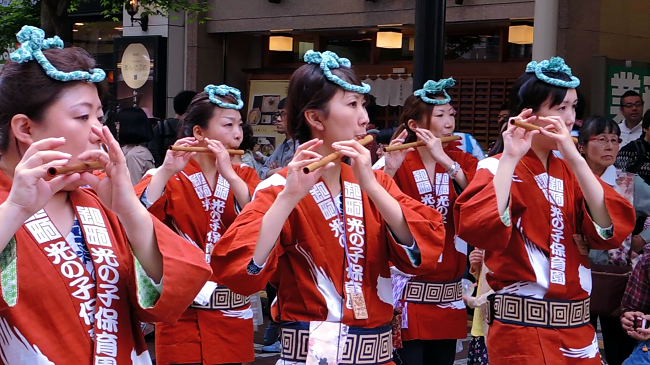 The 350 year old annual Aoba Festival takes place in the city of Sendai (in Miyagi Prefecture) on the third Saturday and Sunday in May each year.
Suzume Odori aka 'Sparrow Dance'
The Saturday includes Suzume Odori or 'Sparrow Dance' performances, where dozens of different troupes compete against each other.
Dances include whirling fans (symbolising bird feathers) around to the beat of drums, flutes, and cymbals.
Top 100 places to stay in Sendai
The troupe in this film represent a local nursery school with some of the children also taking part.
If you're in Japan in May this is a festival weekend well worth making a trip for.

Sendai Official Tourism Website (Aoba Festival page):
http://sendai-travel.jp/activities/aoba-festival/
Book accommodation:
Top 100 hotels in Sendai
Location Map:

Get a FREE Guide to Amazing Adventures In The Real Japan: http://buff.ly/1qjt6fe
Share This Video: https://youtu.be/Zd44VferAL0
Get More Inspiration - Subscribe YouTube ► http://buff.ly/1PAYGcZ
Planning A Trip To Japan?