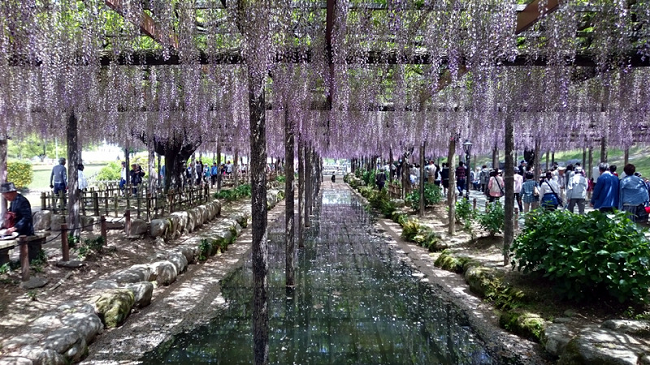 Around Golden Week (a holiday in Japan from the end of April to early May) the Owari Tsushima Wisteria Festival is held in Tennogawa Park.
Families, young couples, senior and school parties gather every year to celebrate Japanese wisteria - the official flower of Tsushima.
Tsushima is a city located in Aichi Prefecture in the Chūbu region of Japan - on the main island of Honshu.
Official Aichi Prefecture Tourism website (Owari Tsushima Wisteria Festival page):
https://www.aichi-now.jp/en/spots/detail/74/
Location Map:

Get a FREE Guide to Amazing Adventures In The Real Japan: http://buff.ly/1qjt6fe
Share This Video: https://youtu.be/FaBxt0IY-Z0
Get More Inspiration - Subscribe YouTube ► http://buff.ly/1PAYGcZ
Planning A Trip To Japan?