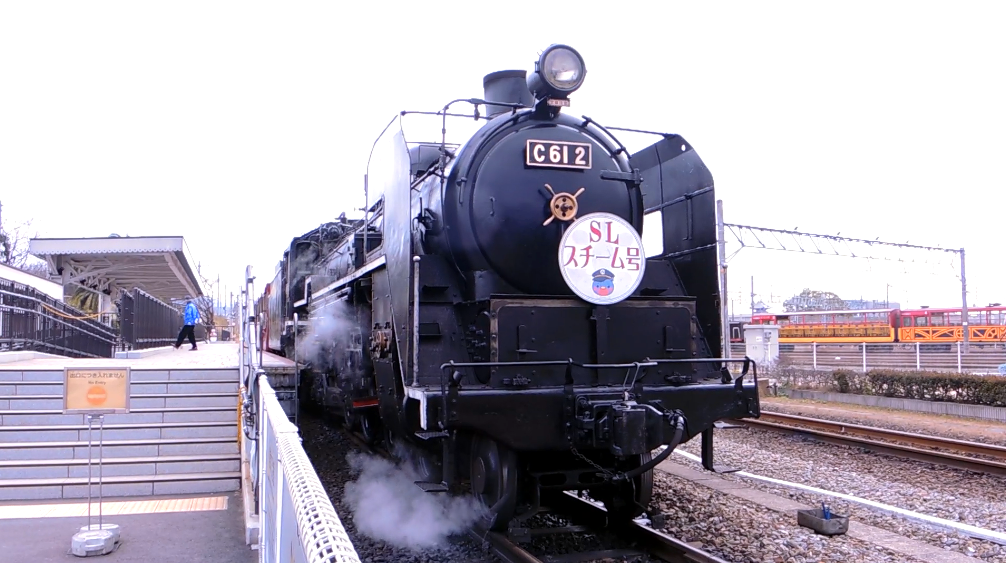 All aboard! This film follows the journey onboard the steam locomotive exhibit ride at Kyoto Railway Museum in Kyoto.
The original Umekoji Steam Locomotive Museum opened in 1972, but was expanded and modernized in 2016, becoming the current day Kyoto Railway Museum.
For a small additional fee, passengers can access the steam locomotive exhibit and ride in cars pulled by one of the actual steam locomotives kept and maintained at the museum. The 1km round-trip takes about 10 minutes, giving visitors a small taste of how it felt to travel by steam locomotive.
The journey exits the railyard on a private track that at first runs parallel with the Tokaido main and shinkansen lines running into Kyoto Station, it then veers off to run alongside Umekoji Park. It then reverses along the track, back to the platform at the Museum.

Official Kyoto Railway Museum website:
http://www.kyotorailwaymuseum.jp/en/
Location Map:

Get a FREE Guide to Amazing Adventures In The Real Japan: http://buff.ly/1qjt6fe
Share this film: https://youtu.be/f425EtiUtXs
Get more inspiration – Subscribe YouTube ► http://buff.ly/1PAYGcZ
Join a Growing Community of Travellers!
Sign up for my biweekly bulletin today, download your copy of my Guide to Amazing Adventures in Japan, receive access to my free Resource Library and Private Facebook Group.