Yep.
You did read that correctly.
We have just launched the official The Real Japan YouTube Channel! :-D
I cannot tell you how excited I am about this news – but I'll try to keep the exclamation marks under control – but it is difficult! (oops)
To celebrate the launch we've made a trailer for the channel that includes footage I've shot from numerous places tucked away around the land of the rising sun. Just click the image below to watch the trailer.
Ever since I had the idea of The Real Japan I always intended to have an accompanying YouTube Channel. I've shot many hours of video on my travels throughout Japan in all the years I've been exploring, so am delighted to finally have the opportunity to share the best of that with you.
I'm a big fan of video and its ability to transport you closer to distant places, where you can not only see but also hear the sounds of the remote locations, Japan's traditional culture, food, and super efficient transport system, the kindness of locals, and the wildlife living alongside the Japanese people.
So please, head over there now, take a look at our first set of videos (LOADS more to come!). I'd love it if you would leave comments and, of course, make sure you subscribe to the channel so as not to miss any of the regular updates coming your way.
All the videos are shot in HD as a minimum. This is going to be so great!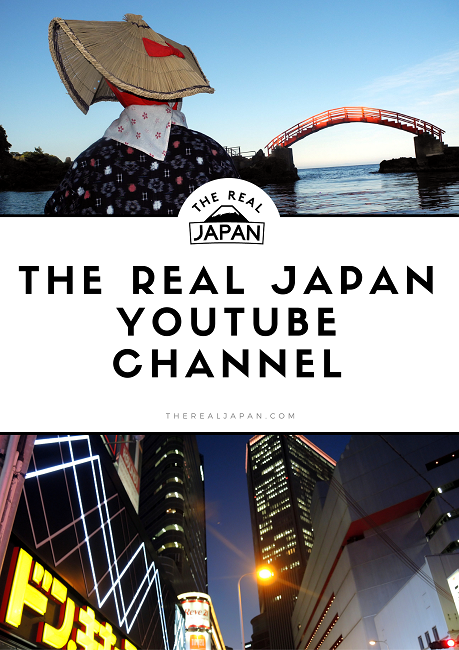 CLICK HERE to go to the TRJ YouTube Channel NOW!
Please let me know what you think of this news by leaving a comment below, and if you subscribe to our blog you'd make me really happy :-)
Join a Growing Community of Travellers!
Sign up for my biweekly bulletin today, download your copy of my Guide to Amazing Adventures in Japan, receive access to my free Resource Library and Private Facebook Group.