Thank you so much to the unique band Das Flüff for awarding us with their 2015 "Spreading The Fluff Love Award" as part of their annual awards (yes, a band that has their very own annual awards!) for my post about their visit to Japan and the shooting of the video for their song "Tokyo Daisuki".
This is our first award!
Taking inspiration from the canon of alternative lead females down the years, and occasionally reminding me of them, front-woman, founder and main composer Dawn Lintern defines Das Flüff. (Her sometimes snarling delivery reminding me of Chrissie Hynde.)
Far from being afraid to show what angers her, moves her or thrills her, the band's willingness to not only run with Lintern's rollercoaster of emotions, but to embrace them as a key driving force is what makes both the songwriting (and their live performances) so memorable.
I wish Das Flüff every success in their own adventures and hope our journeys will converge again before too long – hopefully in Japan.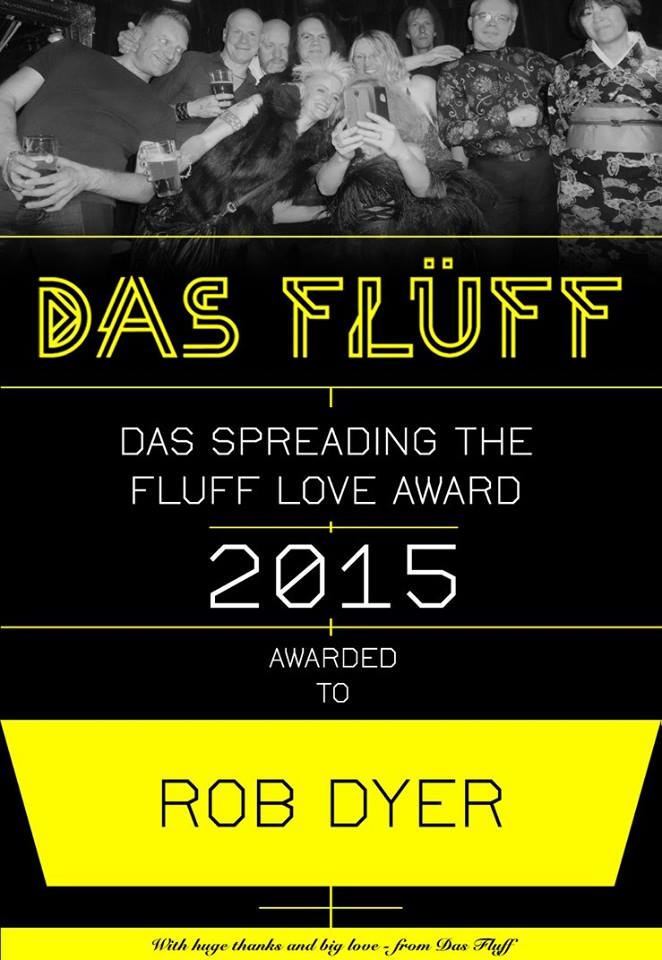 Read about Das Flüff's trip to Japan HERE.
Discover more about the band on the Das Flüff website.
Join a Growing Community of Travellers!
Sign up for my biweekly bulletin today, download your copy of my Guide to Amazing Adventures in Japan, receive access to my free Resource Library and Private Facebook Group.