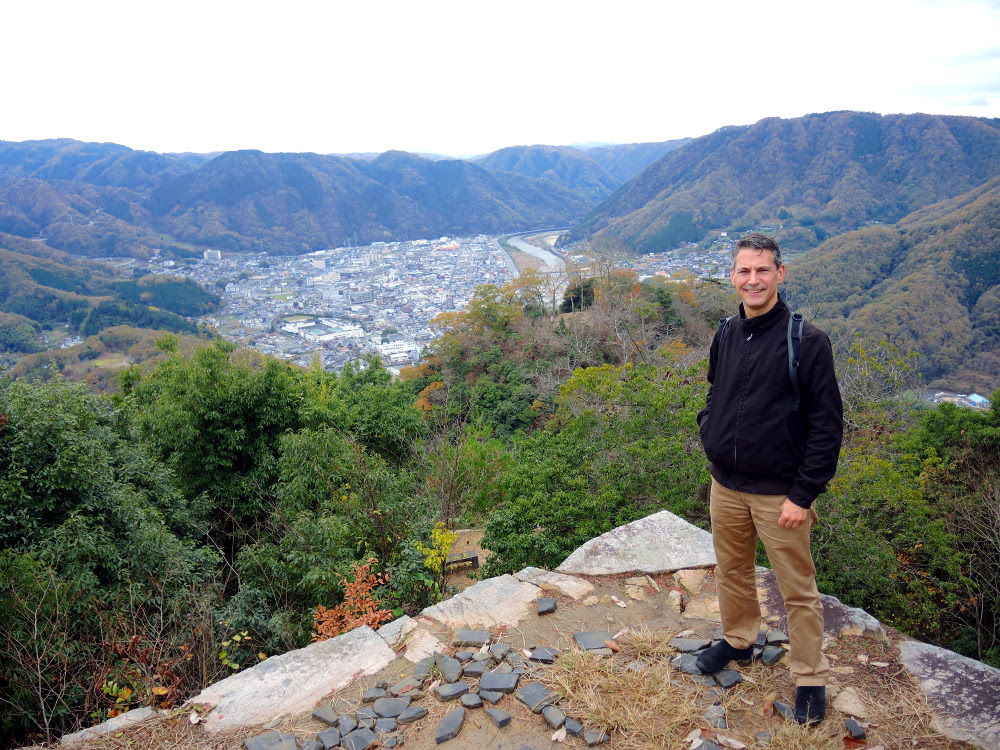 Looking for my book – How to Travel In Japan Without Speaking Japanese? Click HERE
Welcome to The Real Japan – an award-winning travel and lifestyle resource for and a community of people like you. People who are interested in exploring Japan beyond the cliches. People having amazing adventures in Japan.
People who want to explore Japan beyond the cliches and off-the-beaten-path, those willing to try places they've never heard of before.
It is supported by tens of thousands of followers globally across a YouTube channel, Private Facebook Group, Twitter, Pinterest, Facebook, and Instagram social media channels and my direct email Japan Travel Bulletin.
Who Am I?
I'm Rob Dyer.
I have been exploring Japan since 2000, and yet I still feel like I have only seen the tip of the iceberg of this amazing country.
Here you'll find me sharing information, tips and resources all about travelling across Japan – hopefully inspiring you to set off on your own Japanese adventures.
My wife is Japanese and we were married in a Shinto ceremony in Japan. We now split our time between Japan and England – my home country.
I started The Real Japan to share my passion for travelling in Japan. The hidden Japan. The Japan beyond the hype, beyond the clichés of neon-lit Tokyo skylines and white-faced geisha. The Real Japan.
Think of me as your virtual Japan travel guide.
How I Can Help
For many people who love the idea of going to Japan there can appear to be many barriers, some so challenging that they simply put off making the trip.
What I want to do with The Real Japan is not only show you that there are ways to overcome the perceived barriers (be it the language, the cost, the distance, the potentially daunting whole 'alien world' experience), and then to guide you to get even more out of your travels in Japan than you imagined was possible.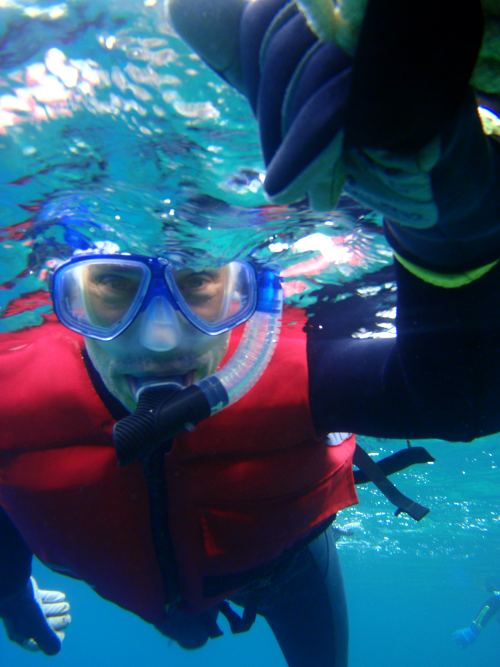 Me – snorkelling in Okinawa
Why not join me?
The Real Japan
The Real Japan will tell you what you need to know, avoid the headaches, help save you time and money, and provide you with a place to ask questions and share experiences with me and tens of thousands of other unconventional adventurers.
My focus is on the idea of exploring Japan, not sticking to the package tourist routes. There's nothing wrong (or inauthentic) about the neon-lit streets of Tokyo, or white-faced geisha walking around the colourful temples of Kyoto. But there is so much more to Japan that the narrow view we see in the popular media.
If you want to get the most out of The Real Japan then you should subscribe for my personal Japan travel bulletins. I also recommend subscribing to my YouTube channel. You can follow me across social media and please do pass the word on to any friends you think might also be interested.
You can be a part of this by getting my updates in your inbox, or by swinging by here at the site every week.
My ebook How to Travel in Japan Without Speaking Japanese might also be worth a look.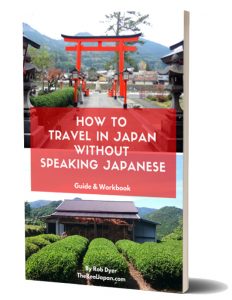 Winner: 2018 Content Creator of The Year
The 2018 Grey, Grizzled, And Gaijin Social Media Awards – Grey, Grizzled and Gaijin
Touring Bird (by Google)
You can read my Insider Tips for exploring Osaka off-the-beaten-path on the Touring Bird website HERE.
Interviews
I have been featured in the media. Here's links to a few of them:
Just Japan Podcast #168: The Real Japan – Just Japan Podcast
Interview: Travel Tips from The Real Japan – Love Japan Magazine
First Time In Japan: Interview with Rob of The Real Japan – AVO Magazine
Living In Japan: Travel Tips from The Real Japan – JaDan YouTube
How to Travel in Japan Without Speaking Japanese – The Ninja Baker
Wednesday Wanderer: The Real Japan – Travel With Stamps
Affiliate Links
TheRealJapan.com contains contextual affiliate links. An affiliate link means I may earn a small fee if you make a purchase through my link, without any extra cost to you. By clicking on those links you help support The Real Japan. However, the content is never influenced by advertisers or an affiliate.
Connect With Me
Follow me on Twitter.
Subscribe to my YouTube channel.
Like my Facebook page.
Follow my boards on Pinterest.
Follow me on Instagram.
​

Join a Growing Community of Japan Travellers


Sign up for my weekly Japan Travel Bulletin, download your copy of my Guide to Amazing Adventures in Japan, ​get access to my free Resource Library and Private Facebook Group.