Next year the 2019 Rugby World Cup comes to Japan.
With matches taking place in no less than 12 cities across 3 of Japan's islands it's a great way of exploring Japan. If you're thinking of planning a trip to follow your team in Japan for the 2019 Rugby World Cup, you're not alone.
The Japanese government expects the event to attract some 400,000 foreign tourists to Japan next year.
The 2019 Rugby World Cup
The tournament comes to Japan for the first time ever during the autumn.
Rugby fans from all over the globe will convene in the land of the rising sun for the 44-day event.
Games are being played up and down the country, with the first match kicking off on 20th September.
Games will be played on three different islands: Hokkaido, Honshu and Kyushu
The great thing about it from The Real Japan's perspective is that many lesser-known cities will play host to games – not just the famous capital.
Indeed, games are being played on three different islands: Hokkaido, Honshu and Kyushu.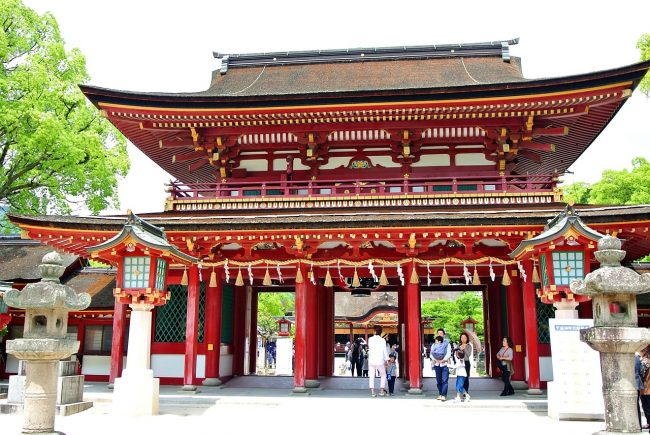 Fukuoka, Kyushu – one of the 12 host cities
Speaking in Tokyo, tournament Director Alan Gilpin said:
"From match venues, team camps and host cities readiness, to the ticketing and volunteering programmes and tournament budget, strong progress has been made… This has been achieved by a strong partnership between World Rugby, the Japan Rugby 2019 Organising Committee, the Japan Rugby Football Union, host cities and national government."
"We are particularly encouraged with the strong demand for the ticketing pre-sales phases with more than two million tickets applied for to date. The challenge for all events is to convert demand into sales, but this is a superb position to be in with a little over a year to go."
Hokkaido is Japan's northern-most island. It's still very much a wild landscape and Japan's coldest region as it sits just below Siberia in Russia.
The Rugby World Cup will bring The Real Japan to 400,000 visitors, many for the first time
Honshu, is the largest, and most diverse, of Japan's 6,800 islands. It's where you'll find most of the well-known cities including Tokyo, Kyoto, Osaka, Yokohama, Hiroshima and Kobe.
Kyushu is the largest of Japan's southern islands, and it's one of my favourites. It's closer to South Korea than it is Tokyo. It's mountainous (even by Japan's already very mountainous standards!), and it's here that the climate becomes subtropical.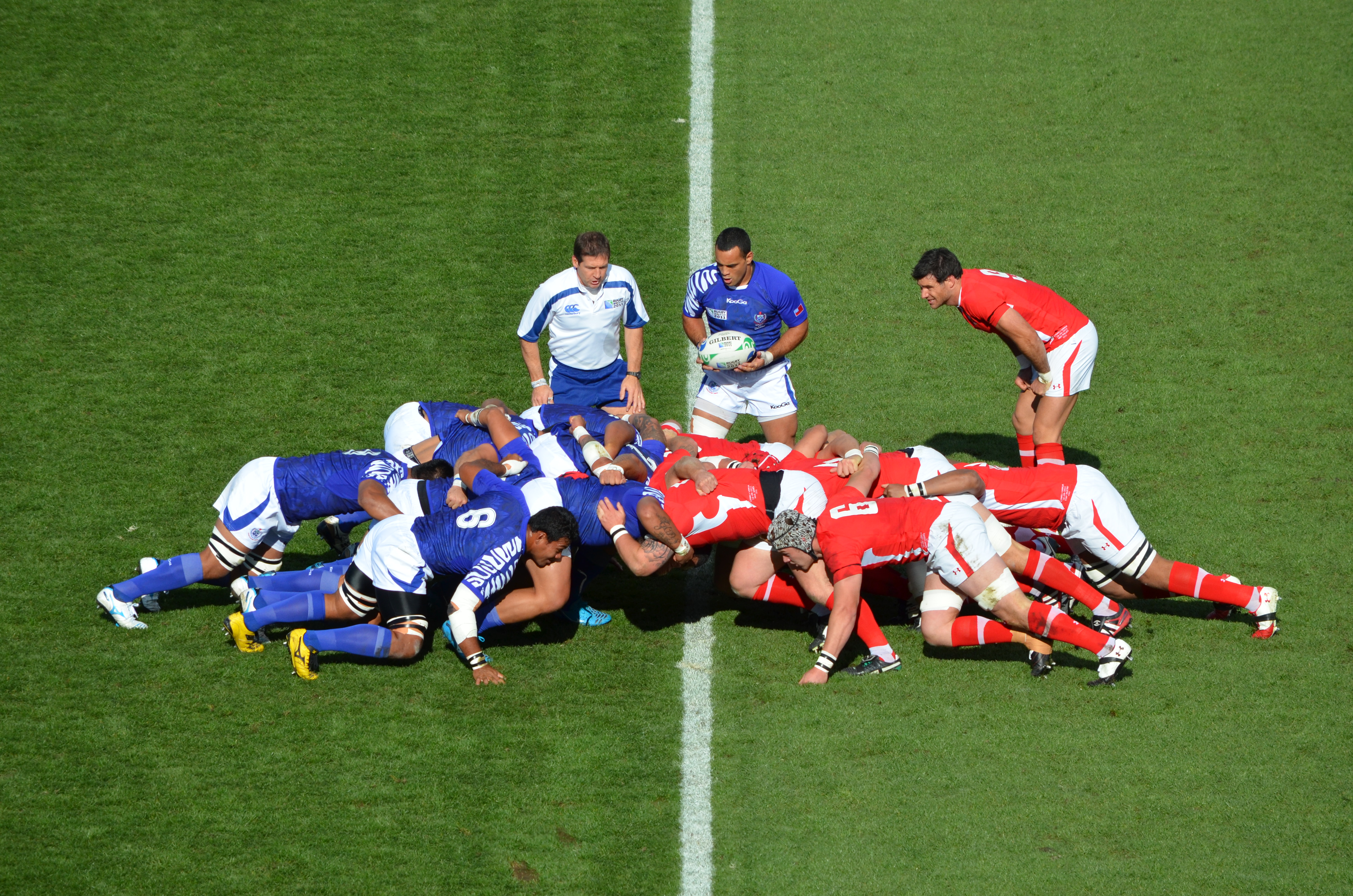 The 12 cities playing host to games are: Sapporo (Hokkaido), Kamaishi, Kobe, Kumagaya, Osaka, Shizuoka, Tokyo, Toyota, Yokohama (all on Honshu), Fukuoka, Kumamoto and Ōita (Kyushu).
The 2019 Rugby World Cup is bringing The Real Japan to hundreds of thousands of visitors, many probably for the first time.
It's a fine example of how sport can help expand the perception of a country and, more importantly, encourage fans to explore it beyond the capital city, beyond the cliches.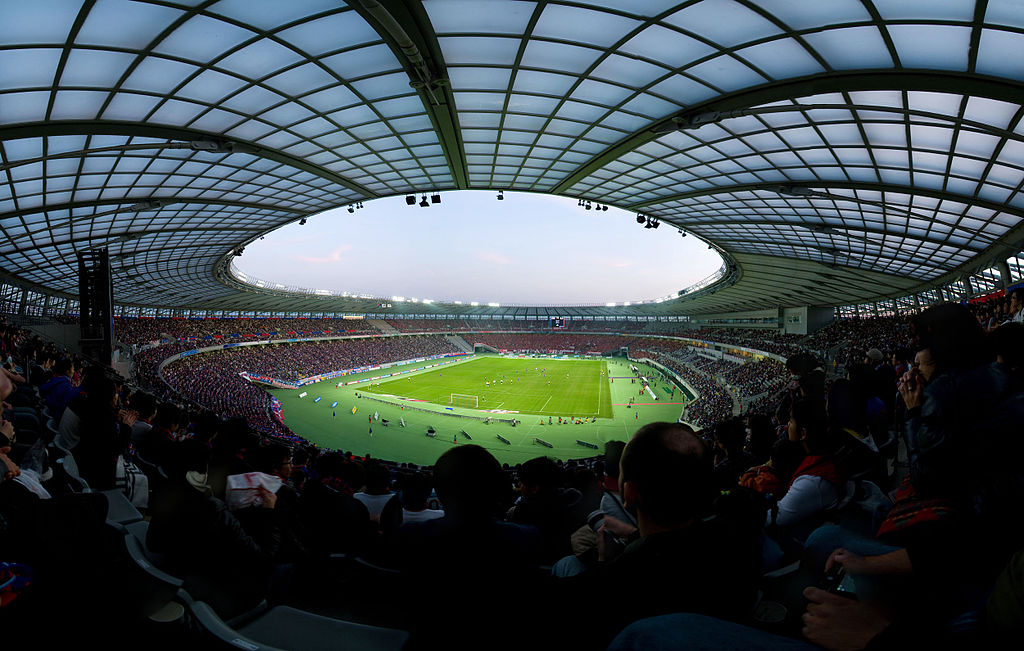 Ajinomoto Stadium – Photo: by Spitfireap / CC BY 3.0
Venues of the 2019 Rugby World Cup
All links below to the official Visit Japan 2019 website open in a new window.
The opening match of the 2019 Rugby World Cup is in Tokyo
48 Games Held at 12 Stadiums
A total of 48 games will be held between September 20th and November 2nd 2019, at 12 stadiums across the country.
The opening match takes place at Ajinomoto Stadium, in Tokyo, with the final match being held at International Stadium Yokohama in Kanagawa.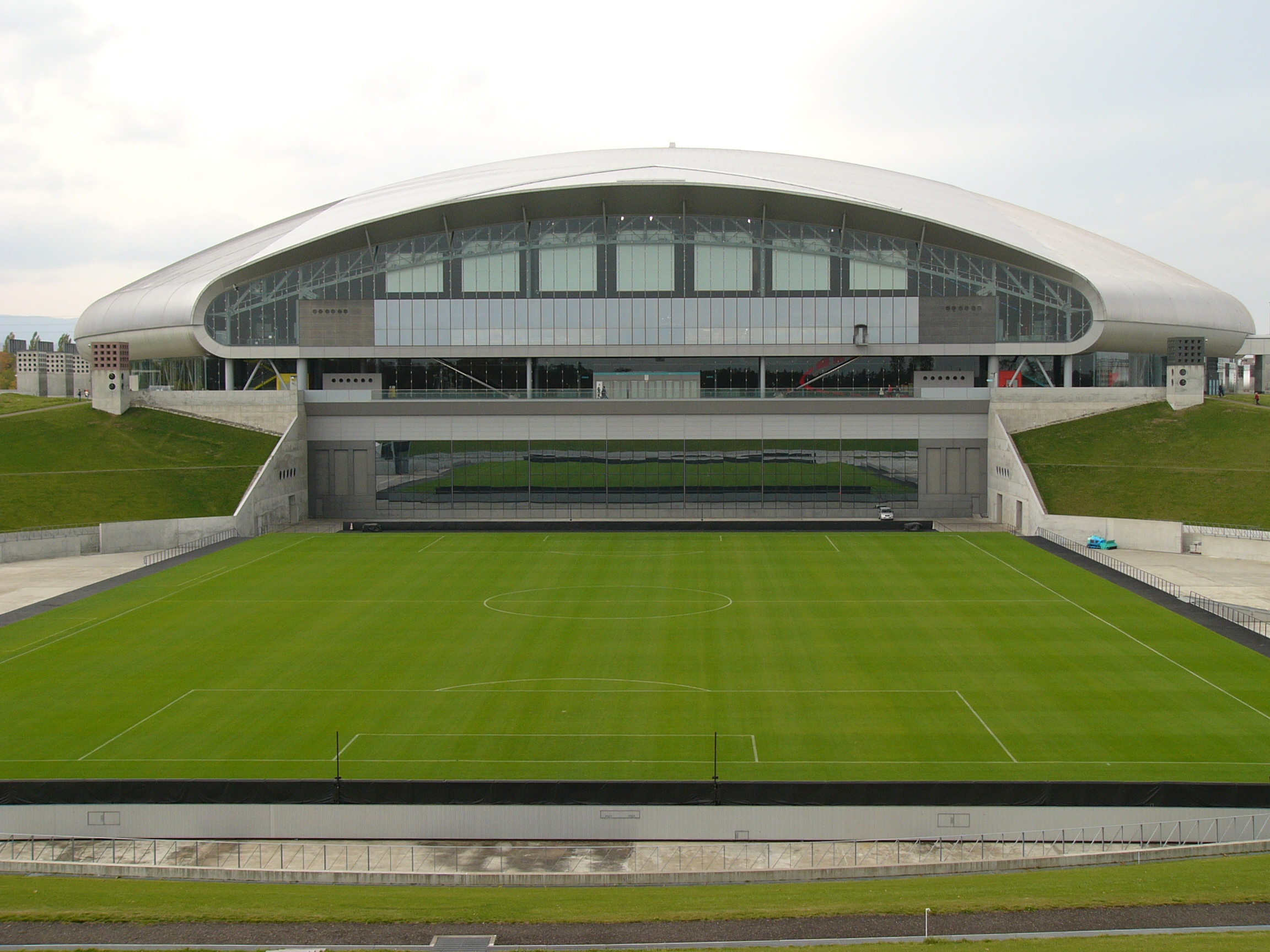 Book Your Accommodation
I've compiled an exhaustive list of the best hotels and accommodation to stay at for the 2019 Rugby World Cup, covering every one of the 12 host cities.
Book your accommodation in advance to be sure you get the best deal and the best located accommodation options.
The List of Best Hotels To Stay In For the 2019 Rugby World Cup
Top hotels in Fukuoka
Visitors to Fukuoka love: Hakata ramen, Japanese cuisine, Ōhori Park
Top hotels in Kamaishi
Visitors to Kamaishi love: autumn/fall leaves
Top hotels in Kobe
Visitors to Kobe love: food, sightseeing, harbours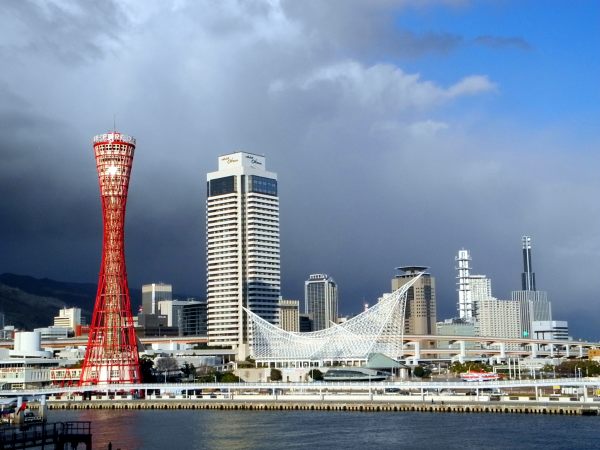 Top hotels in Kumagaya
Visitors to Kumagaya love: ambience, business, city trips
Top hotels in Kumamoto
Visitors to Kumamoto love: castles, food, sightseeing
Top hotels in Oita
Visitors to Oita love: hot springs, food, sightseeing
Top hotels in Osaka
Visitors to Osaka love: Osaka castle, Shinsekai, Minoo Park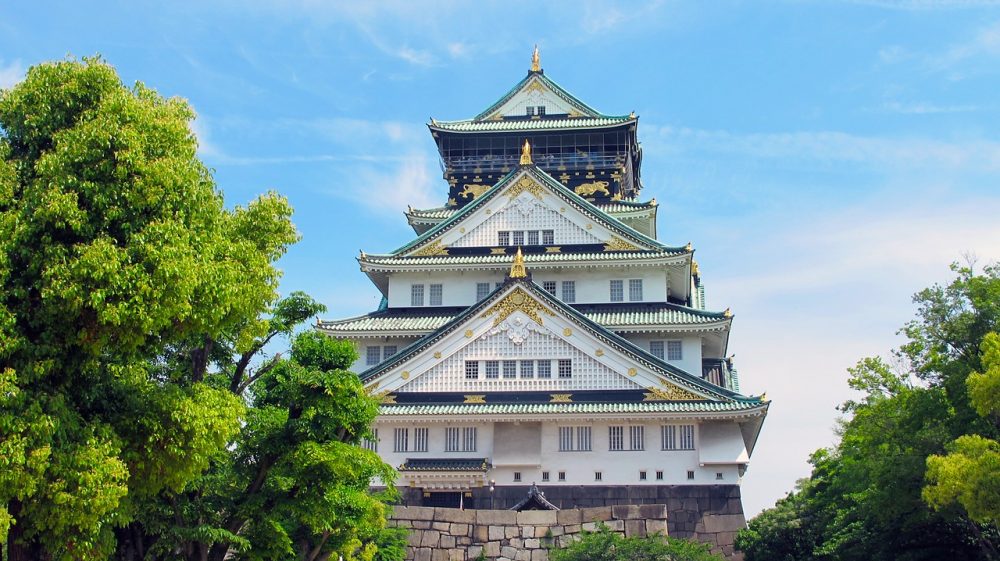 Osaka Castle
Top hotels in Sapporo
Visitors to Sapporo love: Snow Festival , soup curry, Odori Park
Top hotels in Shizuoka
Visitors to Shizukoa love: food, sightseeing, nature
Top hotels in Tokyo
Visitors love: Shinjuku district, Ryogoku Kokugikan (sumo stadium), Imperial Palace
Top hotels in Toyota
Visitors to Toyota love: business, budget-friendly travelling, tranquility
Top hotels in Yokohama
Visitors to Yokohama love: harbours, sightseeing, city walks
Find your best hotel:
The Tournament Sets a Number of Firsts for the Game
The 2019 Rugby World Cup will be the ninth Rugby World Cup. Held in Japan from September 20 to November 2, it is the first time the tournament is held in Asia.
 
It's also the first time consecutive tournaments have been staged in the same hemisphere, and also the first time that the event takes place outside the international rugby union team countries.
If you're a rugby fan and you've never visited Japan before – this will be the best chance you'll ever get to explore the land of the rising sun.
Question: If you're thinking of going to the 2019 Rugby World Cup, what's the main question you have about travelling in Japan? Leave a comment below…
All links will open in a new window
Discover Japan – Official 2019 RWC Host Country:
visitjapan2019.com
Official Site of Rugby World Cup:
https://www.rugbyworldcup.com/
Match Venues List on Rugby World Cup site:
https://www.rugbyworldcup.com/venues
Japan Accommodation at Booking.com:
https://www.booking.com/country/jp.en-us.html
Found this article helpful? Please share this image: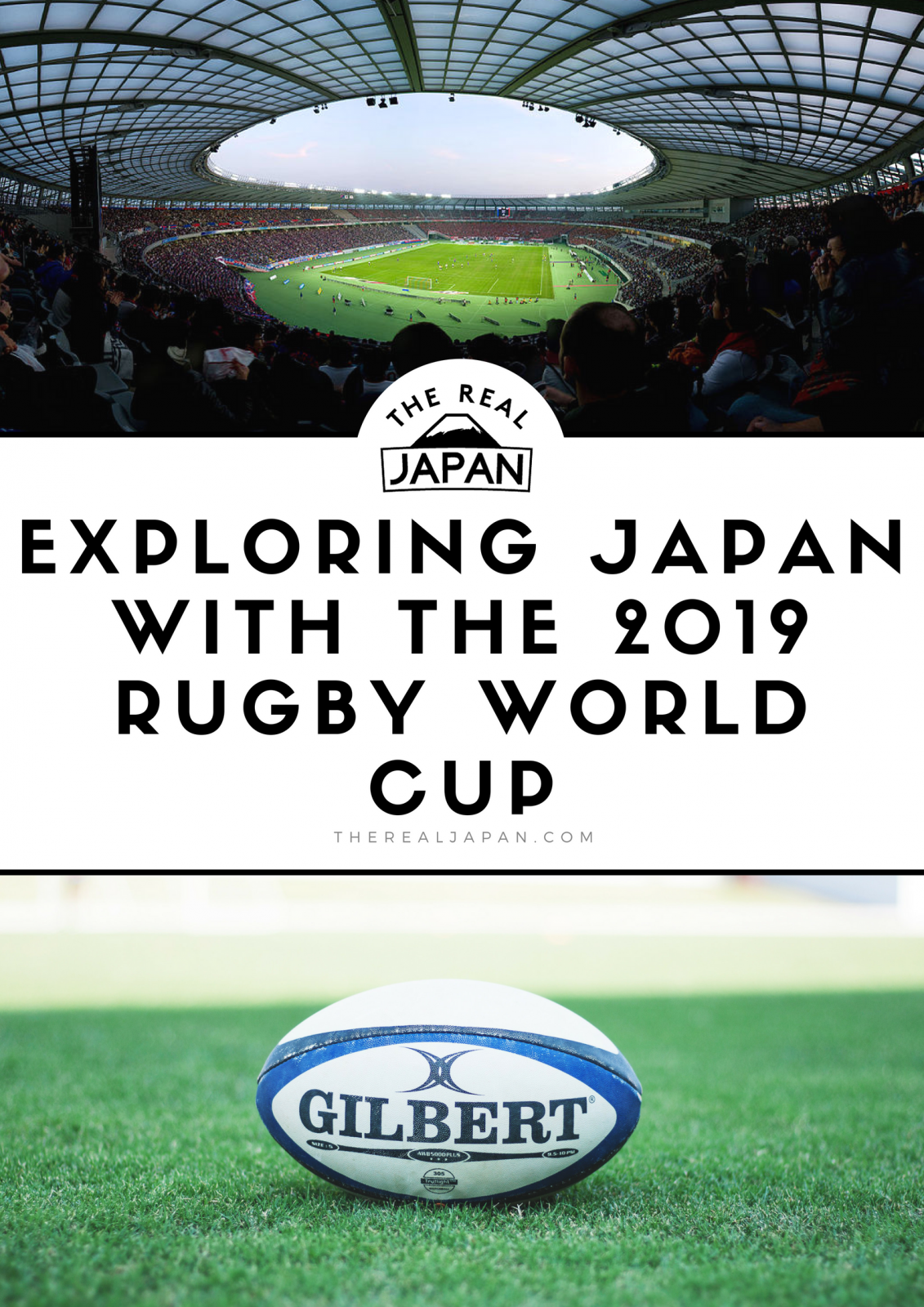 Join a Growing Community of Travellers!
Sign up for my biweekly bulletin today, download your copy of my Guide to Amazing Adventures in Japan, receive access to my free Resource Library and Private Facebook Group.