Bus Ride Through the Mountains of Miyagi Prefecture
Ride the Miyagi mountain bus like a local!
It's a sunny day in May when the bus departs from the remote Zao Fox Village, weaving its way down winding mountain roads, passing through small villages and stopping half way down so the bus driver can take a cigarette break ;-).
Miyagi Prefecture is in the northern Tōhoku region, on the main Japanese island Honshu. Tōhoku has a reputation for being somwhat backward, remote and harsh compared with much of rest of Japan – particularly the urban areas.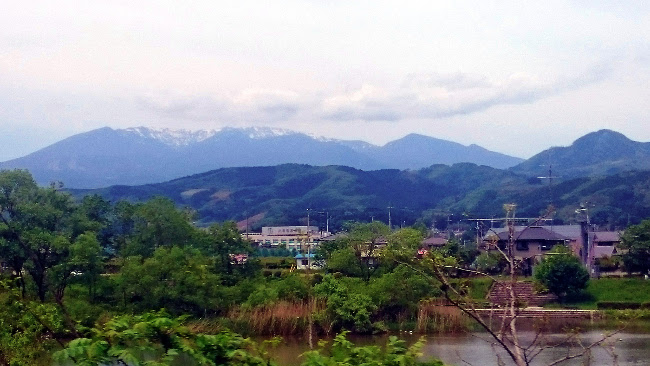 However, this perception is slowly changing as tourism (both national and international) helps boost its traditionally rural economy.
Japan's indigenous population – the Ainu – occupied the area before they were forced out of the region, surviving only the the northern most island of Hokkaido.
Sendai is the capital of Miyagi and is the largest city in the prefecture.
Enjoy the ride. Have you been to Miyagi Prefecture? If so, where? Tell me about it by leaving a comment below…
RELATED: A Spring Day Exploring Sendai City
RELATED: Suzume Odori Aoba Festival, Sendai
Location Map:
Get a FREE Guide to Amazing Adventures In The Real Japan: http://buff.ly/1qjt6fe
Share this film: https://youtu.be/94uGqJLJqwc

Get more inspiration – Subscribe YouTube ► http://buff.ly/1PAYGcZ
If you're really serious about discovering and exploring The Real Japan, I've personally put together a free Guide to Amazing Adventures in Japan that you really need to get a copy of.
In this guide I cover 5 (actually there's 6 – but don't tell anyone!) unforgettable adventures in Japan, spanning the northern most and coldest island of Hokkaido, through the main island of Honshu, and down to the sub-tropical southern island of Okinawa. What's more, 2 of those amazing adventures are completely FREE – so won't cost you a penny!
If you'd like to download your copy, just pop in your email address below to access your copy of my Guide To 5 Amazing Adventures in The Real Japan.